Responding to the Covid-19 health crisis
In response to the global Coronavirus pandemic, St Peter's Woodlands (SPW) launched a Dual Operation education model in late March.
The shifting landscape of the Coronavirus has dramatically changed the way Australian society operates, requiring every individual to adapt to a new way of functioning. These changes have also dramatically impacted children; the way they learn, their access to extra-curricular activities and socialising.
SPW recognises that continuing to educate children during this uncertain time is crucial, both for the student's wellbeing and their academic development. The introduction of a Dual Operation education model, a rigorous learning curriculum delivered both onsite and online, ensures the school can continue to achieve this.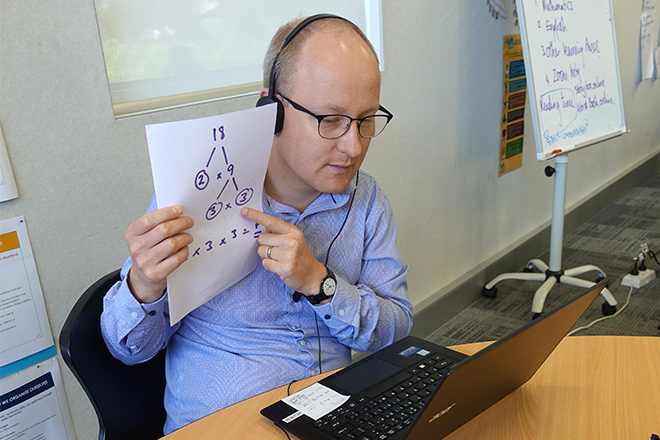 Whilst keeping children's needs first and foremost in our minds, we're acutely aware of the challenges facing parents during this time. Many parents have seen their businesses close, lost their jobs or are attempting to work from home whilst managing busy households. SPW is committed to supporting the school community through this health crisis and as such have created a model that is flexible to the various needs of children and parents during a changing landscape.
We're attempting to build solutions to support families, both children and parents. Our Dual Operation education model is based on the fundamental idea that we need to support parents who continue to work throughout this period. Both onsite and offsite learning options are available for students at any given time, should families individual needs or situation change, with teaching staff readily available to cater for varying numbers of onsite and offsite students.
Wellbeing, Connection & Consistency
The main objective at SPW is to ensure the safety and wellbeing of every child is looked after. By continuing to provide students with an education SPW seeks to be an anchor during an otherwise turbulent time. The continuity of routine and consistency in teaching staff is critical to achieving this. Therefore teaching staff are working hard to ensure each child continues to experience positive learning engagement and creates opportunities to maintain worthwhile relationships with his or her teacher and classmates, embedding multiple touchpoints throughout each day.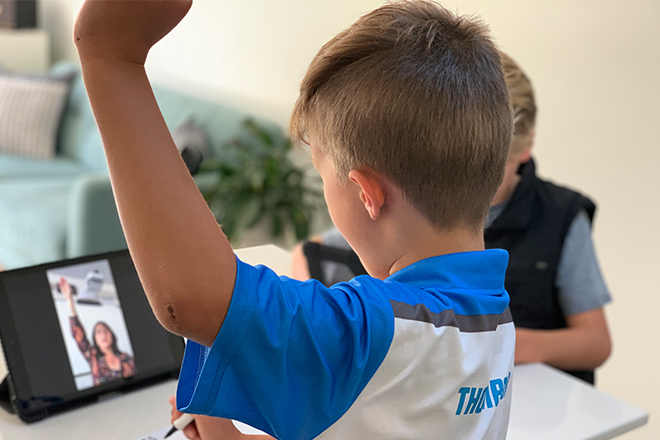 Remaining agile in a changing landscape
It's likely the Coronavirus will continue to effect the way schooling across the country is delivered. SPW is committed to remaining agile and working through these changes together with the entire school community, to ensure everyone is kept informed and up-to-date. We believe the Dual Operation puts the school in a very good position to pivot as required.
What does the new model of learning and teaching look like?
The learning and teaching model is structured into three schools: ELC, Junior Primary and Primary. Teaching teams provide activities each day for children to engage in, whether they are at home or onsite at SPW.
On campus, each school has staggered breaks to ensure minimal student contact in the yard with no access to the library, courts or play equipment in line with the current government health advice.
Students learning online engage in activities as close as possible to the learning within the school grounds. Junior Primary and Primary aged students use Google Classroom to access activities, with a web-based video conferencing tool as the face to face component. The children continue to utilise the Seesaw app as a way of capturing evidence of their learning.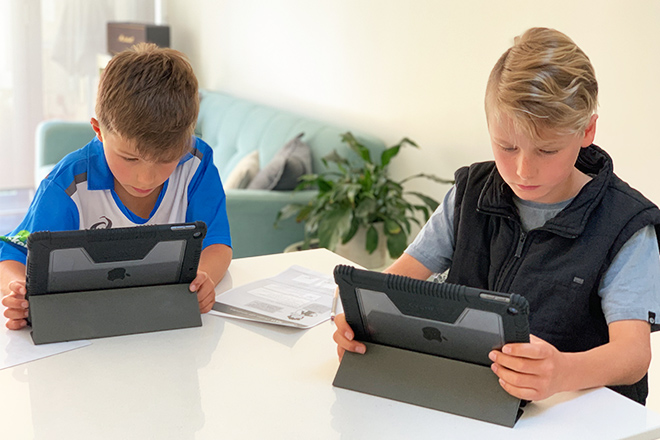 Our Learning Support staff continue to provide support for children with individual learning programs and those children who may require more support adjusting to the new models of learning.
For the youngest members of our school, children in the ELC can stay connected through our Seesaw app and personal telephone calls. The ELC teachers are communicating with their children to maintain personal connection, to ensure when children return to the Centre they transition right back in to their environment.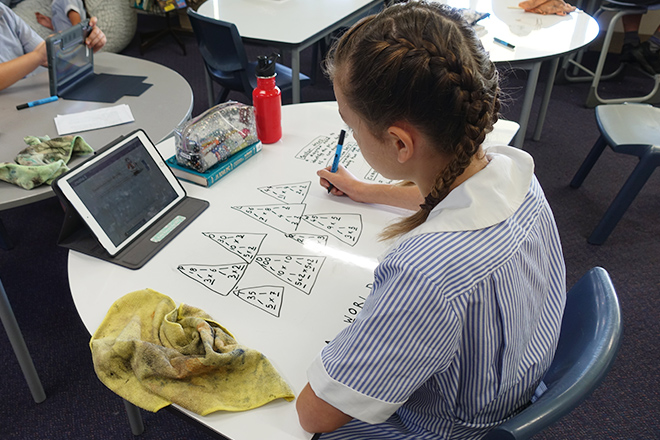 Reflecting, improving & evolving
The Dual Operation model was launched ahead of the Term 1 school term holidays, in a bid to work through teething issues in preparation for Term 2. As parents, staff and students adjust to a new way of operating emerging difficulties have been identified and worked through with open and constructive discussions. The expertise staff have demonstrated in their efforts to forge forward through uncharted territory is admirable and we continue to thank them for all their hard work.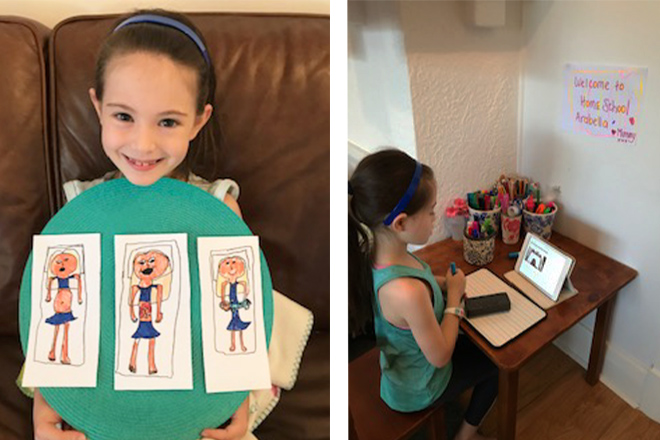 Learning the ropes of a new model
Adapting the curriculum so swiftly prompted the entire community to adopt and learn the ropes of various technological platforms. Hosting webinars, setting up Google classrooms and collaboration platforms has been a steep, but necessary learning curve for many to ensure the whole school community remains connected. SPW feels blessed that the community has embraced this process with kindness and forgiveness, allowing room for humour and grace as mistakes are inevitably made.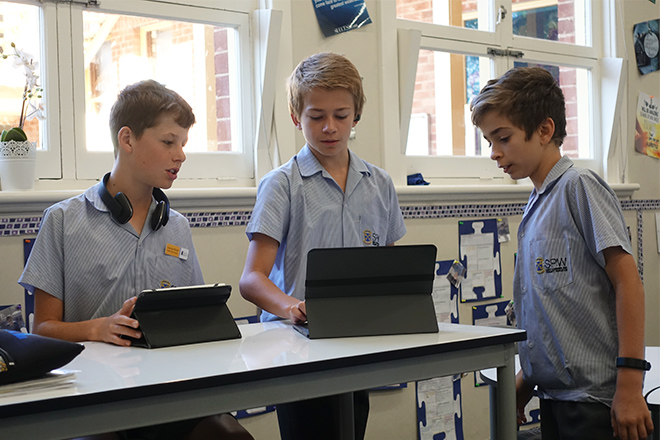 Managing expectations
While SPW is pleased to be able to deliver a robust Dual Operation they remind parents, caregivers, students and staff to manage their expectations of themselves and others during this difficult time. It's important to acknowledge the vast adjustments everyone has undertaken over the last month; to the parents at home facilitating learning online, to the ELC educators supporting our youngest children, to the resilient children taking these changes in their stride, to the teachers delivering an education to all Junior Primary and Primary students, to everyone with a role to play, the community is doing it together. Every individual is being asked to grow and learn in ways we may not be entirely aware of yet and that's a huge achievement in and of itself.
Finding the silver lining
The Dual Operation model requires us to think outside the box like never before – to creatively problem solve how to carry out various activities with a change in learning environment and equipment. SPW believes this a wonderful opportunity for children to explore 'wonder', one of the school's core value pillars, in a new way. How can I use the pegs on the clothes line to help me solve this maths problem? What else can I use other than a ball to practice my throwing skills?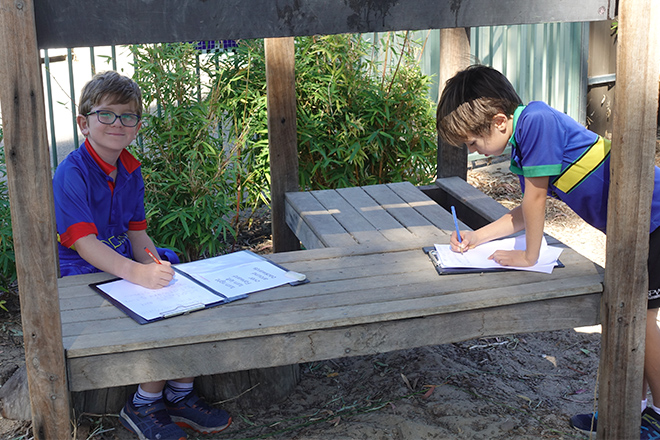 The children continuously impress us as they use their imagination and innovation to learn, create and develop their relationships. We look forward to seeing how we can all adapt and find the silver lining in one of the greatest challenges of our time.
---
Written by Demelza Cadwallader & Lindy Francis