Deputy Principal Simon Theel was fortunate enough to attend the World Congress of Positive Psychology in Melbourne. Here are some of his reflections from what was a very informative exercise.
---
Skills and opportunities to thrive
Part of the Conference involved visiting three very different schools, a small state primary school, a high fee paying ELC-12 school and an alternative school that catered for children exposed to traumatic experiences and/or presenting with behavioural and social problems.
All students, no matter what their background/experiences, need to be given the opportunity and skills to thrive. I walked away from the third campus feeling very grateful for the experiences and opportunities that we provide at SPW.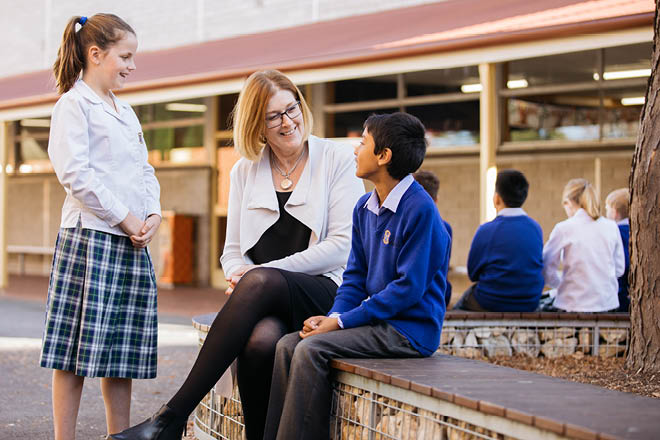 A positive environment to tackle big questions
Two questions that young adolescents contend with today are 'Who am I?' and 'How do I fit into the adult world?'
At SPW we endeavour to provide a positive environment where education, connection and conversation allow students the space to develop answers to these questions and many others they may ask. Our aim is to prepare students for the world in which they live.
We can begin this by
• building positive relationships with them, and
• challenging them to take responsibility for their actions and behaviour.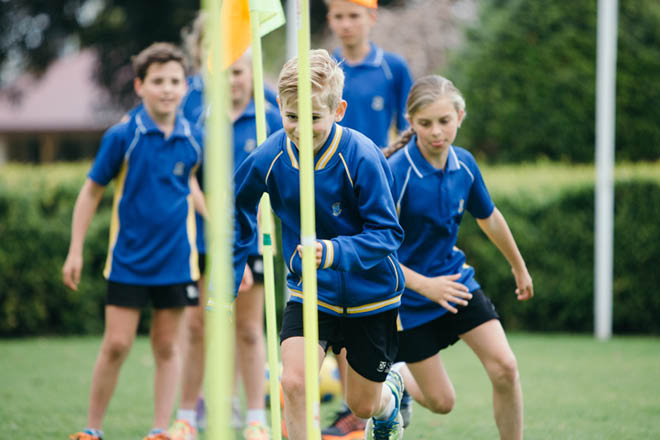 Strength and resilience 
We do not grow to be strong and resilient adults by having everything done for us, or by having someone take out the bumps or potholes from the road ahead. Our characters are shaped by those bumps and potholes and how we respond to and overcome them. We should try to see these obstacles as opportunities rather than problems.
As educators and parents, we should never aim to make the lives of the children in our care 'seamless'. We should be building their level of responsibility and resilience, raising the standards of our expectations so that they are challenged to work hard, and to test themselves to achieve the best they can.
"If we teach today's children as we taught yesterday's, we rob our children of tomorrow." – John Dewey
Developing important life skills
Sometimes, we need to deal with the challenging issues and to face the consequences – this builds our confidence and makes us stronger.
Often our first reaction to a new situation is fear; if we can support and teach our students to do their own 'risk assessment', to accept responsibility and to learn to deal with the unknown, they are learning important life skills which in-turn builds character.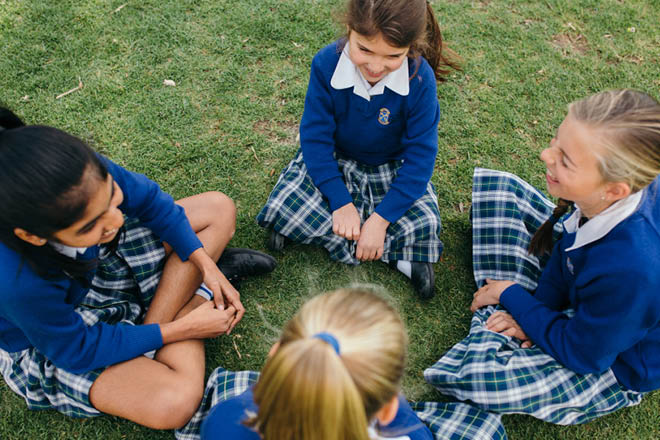 Positive Psychology and stepping back
In Positive Psychology it is not about all the positives and fixing what is wrong, rather developing and knowing our strengths and using what we have learnt from those negative times or events (ie Fostering the strengths can assist students to move towards flourishing).
Sometimes we need to learn to 'take a step back' and let young people deal with issues by themselves.
We need to give the young people in our care a chance to solve things for themselves and being in the background, giving our support should it be needed.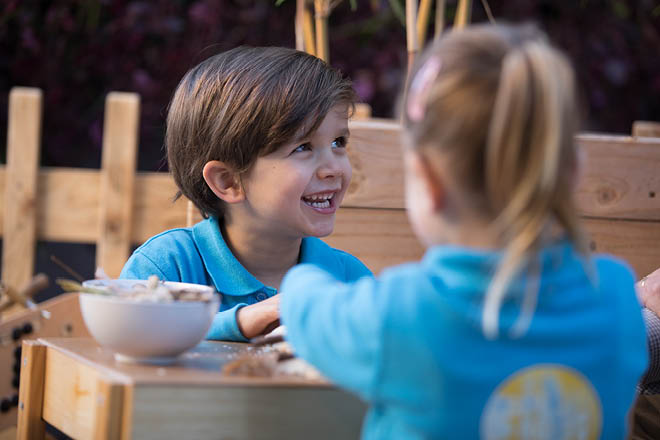 Belonging in a complex world
There are many important lessons for students to learn, both at home and at school. Helping them to find their place in this increasingly complex world and how they fit into it, has to be one of the most vital and long-lasting gifts we can give them.
SPW Wellbeing Component
Part of our journey at SPW is incorporating a Wellbeing component within the weekly curriculum.
As we know, society is experiencing major and rapid changes and this is having an impact on the wellbeing of children.
Research shows that 1 in 7 primary aged children are experiencing mental health problems. The use of technology and social media, amongst other factors, is affecting the ability for engaged learning and there is more pressure for students to perform than ever before.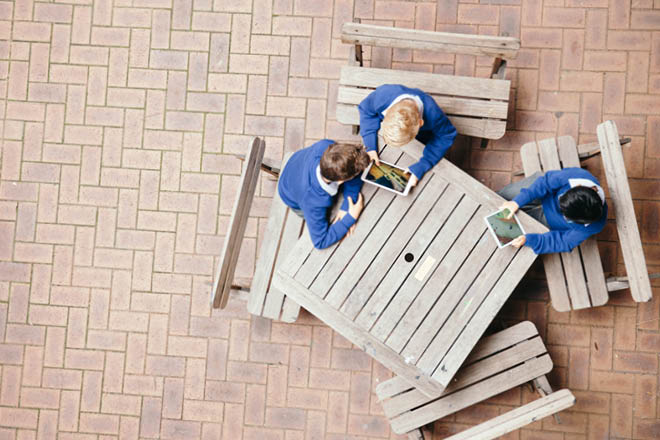 Community underlines wellbeing
At SPW, community underlines student wellbeing, it is the soul of our culture. Everyone belongs and has something valuable to contribute.
Wellbeing is a blend of a person's physical, mental, emotional, spiritual and social health. In the 21st Century, learning is beyond the academic and vocational and we need to incorporate character strengths, passion for lifelong learning and explicit teaching which encompasses a whole school wellbeing approach to education.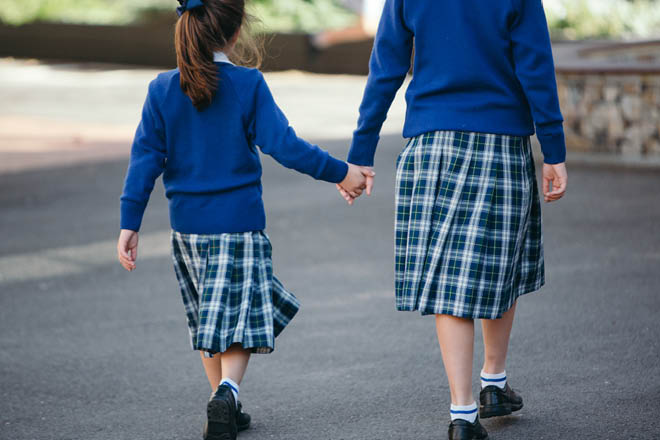 Lifelong wellbeing
Many children have expressed that they want to be able to learn the skills for resilience and help themselves and their peers understand mental illness through hearing stories about people who have navigated successfully through ill mental health.
We play an important part in each student's wellbeing; by supporting the values, emotional, social and spiritual components of development that nurture citizenship and lifelong wellbeing.
Our role is to build the students' wellbeing and embed the concepts into everyday practice within classrooms, playgrounds and in co-curricular activities.
To promote Wellbeing at SPW we aim to:
• Build a respectful and supportive community and culture
• Develop pro-social values
• Provide a safe learning environment
• Enhance social and emotion learning
• Use strength based approaches
• Foster a sense of meaning and purpose
• Encourage a healthy lifestyle.
---
Thank you Simon Theel, Deputy Principal, for sharing this story.
For more information about Positive Psychology click through to Psychologist Martin Seligman's TED Talk.