We welcome Reverend Tracey Gracey to SPW
We had great pleasure in welcoming our new School Chaplain, Reverend Tracey Gracey, to St Peter's Woodlands with a commissioning ceremony and communion held in St Margaret's Chapel in the first week of Term 3.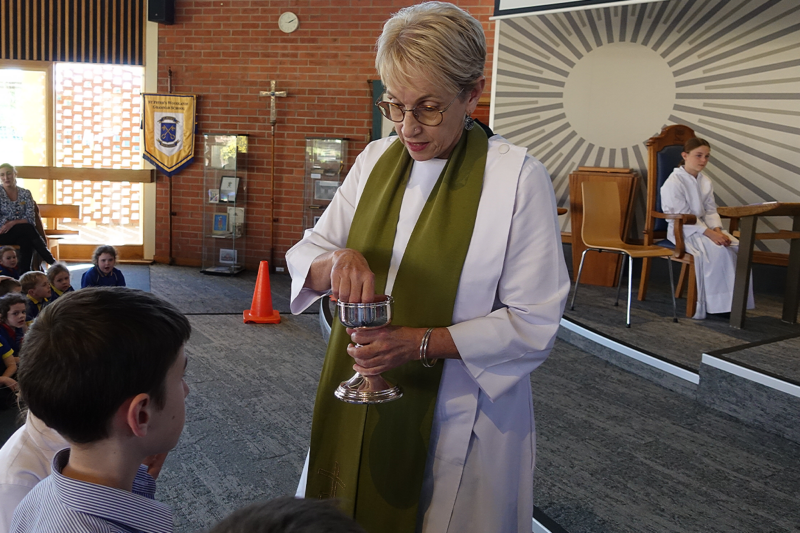 Rev'd Tracey has fond memories of SPW and St Peters Glenelg, as she completed her ordination training in these communities in 2008. Over the past 17 years Rev'd Tracey has had the privilege of being a School Chaplain at Walford Anglican School for Girls and Pulteney Grammar, as well as the Parish Priest at St Chads Anglican Church.
Rev'd Tracey is looking forward to being a part of the SPW community and building relationships with students, connecting with families, working alongside staff, and collaborating in a team environment with Rev'd Andrew Mintern. We look forward to the creative ways Rev'd Tracey will share our faith story, whether that be in chapel, preparing reflective services, or working in a classroom setting.
Additionally, Rev'd Tracey has gained counselling skills through ongoing study and will be available to pastorally support students and families. She is very keen to support this community in any way she can. You may see Rev'd Tracey out enjoying bike-riding or walking, so if you see her strolling along the foreshore or in the school yard, please say hello.