Year 6 Artist in Residence
St Peter's Woodlands Artist in Residence program is an exciting opportunity for our Year 6 – DARE Graduate Diploma students to work collaboratively towards a large scale project. Our students participate in a series of workshops with an established local artist where they learn about the processes used to create public art. Collaborating with their peers, students develop a concept to create a lasting public artwork to be enjoyed by our local community.
In 2023, our Year 6 students have been working on a special project with Kaurna/Narungga custodian Jade Brook. In visual art lessons, students participated in an initial workshop exploring the concept of deep listening which is a fundamental part of Aboriginal cultures throughout Australia. This intentional practise is important for regulation and a purposeful engagement with a persons surroundings and place.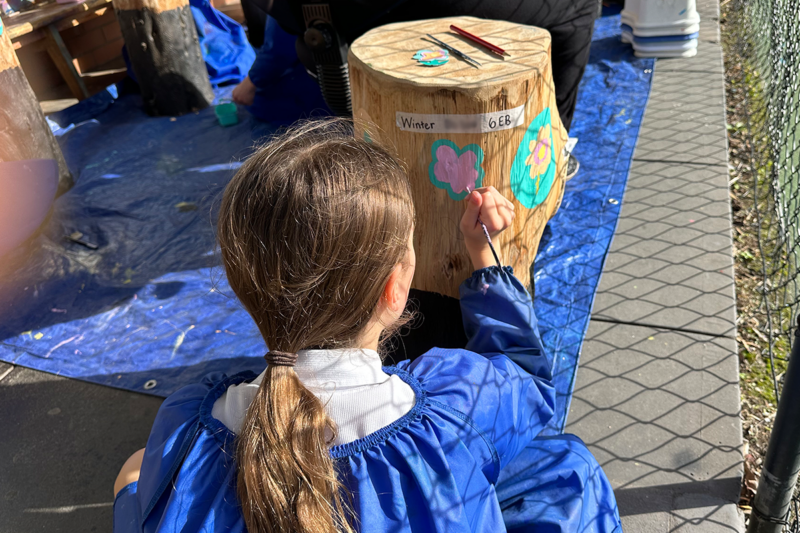 Following this students worked through a variety of idea development activities culminating in a day of painting with Jade and Miss Hancock, Visual Arts teacher. The students painted their own designs on tree stumps that have been installed in a new garden space next to the Law Smith Building as a deep listening circle creating a Yarning Circle. This is a space for reflection and connecting with others.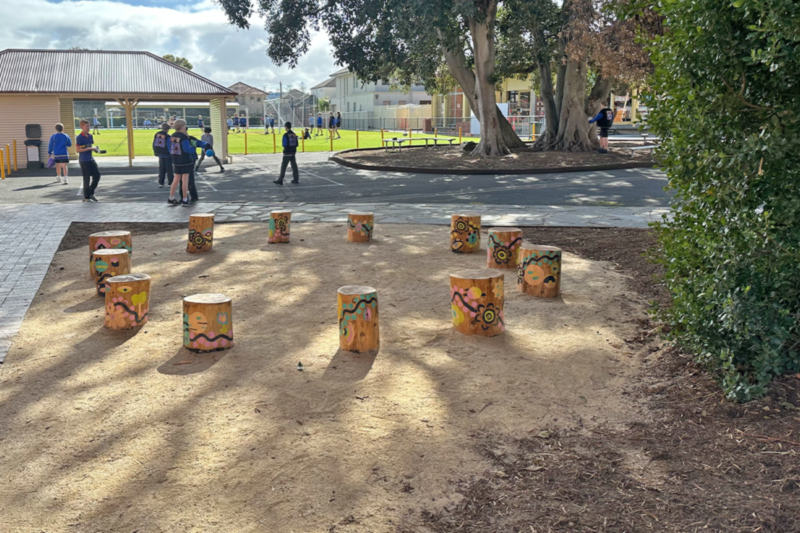 SPW has been awarded a Woolworths Junior Landcare Grant that will go towards funding the planting of the garden. It will feature local native and native plants that have significance in Kaurna and other Aboriginal cultures. Our Year 6 students can't wait to plant this garden in Week 7 of Term 3.