A wonderful warm welcome to new and current families!
This year we have been blessed with a much smoother beginning to the year without the complexities COVID-19 brought in 2022. This has meant we have been able to hit the ground running with some exciting new projects and continue to provide SPW children with an extraordinary education.
Project RISE
This is our inaugural Project RISE year and I am so excited to see the many new initiatives from this bespoke St Peter's Woodlands Learning Framework in action. This week I have watched students learning to make rockets in the STEM room with our newly appointed STEM Specialist David Kennedy. I have also had the joy of seeing children as young as Reception take part in Japanese culture and language lessons in our very own tatami room, which is an extraordinary space.
After showing a video of my recent visit to the Elephant Sanctuary in Koh Samui to the students in Chapel, I have already had students excitedly tell me about their ideas for Service Learning in their year group this year. Parents have shared with me how helpful their weekly Wrap Up Heads Up communication has been in feeling connected to classroom activities. This is to name just a few of the elements of Project RISE that are already underway, all of which are designed to ensure St Peter's Woodlands is leading the way in providing a quality primary school experience.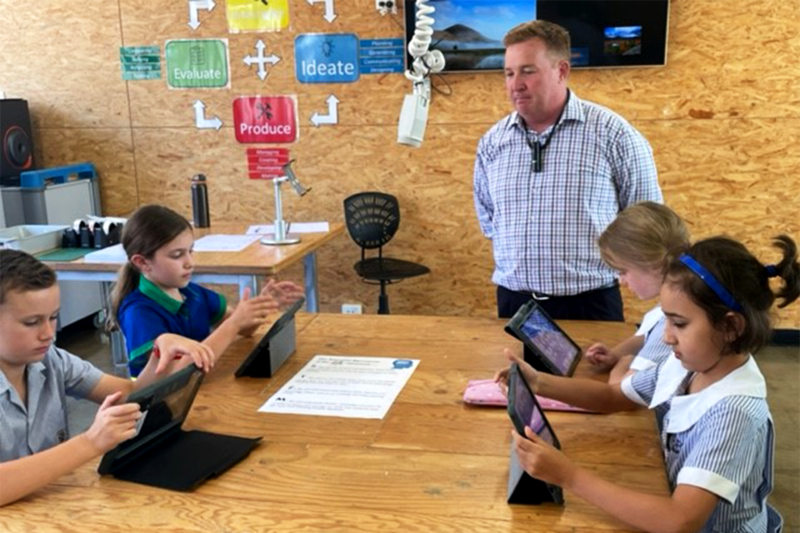 Welcome Evening
One of my favourite events of the year is always our Welcome Evening. Thanks to an unseasonably cold Friday evening (at only 18 degrees!), this year we held the event in our Chapel. With over 100 people in attendance it was wonderful to take this opportunity to welcome our new families and encourage them to be as involved as possible with the life of the school.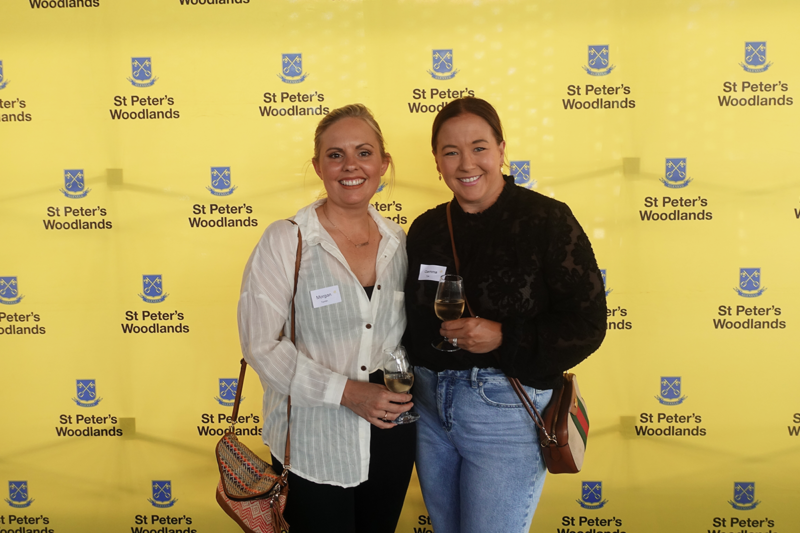 DARE Year 6 Graduate Diploma
We held our DARE Year 6 Graduate Diploma official launch in Week 2, featuring Dr Tim Jarvis, an environmental scientist, author, film maker and adventurer. Dr Jarvis spoke to the audience about his adventurous and perilous journey, on which a BBC documentary was based, re-creating Ernest Shackletons failed trip to Antarctica and subsequent rescue missions to save his team. The children (and parents) were captivated by his storytelling and we can think of no better person to launch our DARE Year 6 Graduate Diploma which encourages students to Dream, Achieve, Reach and Experience!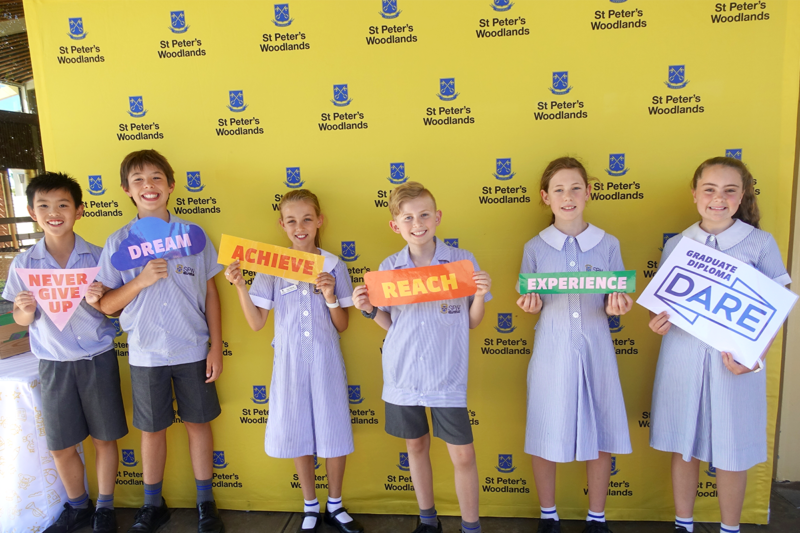 Parent Information Evening
Thank you to those parents who attended the Parent Information Evening. It was wonderful to have so many parents in attendance to hear about the year ahead, experience some Harvard Visible Thinking Routines for themselves, hear from our specialist teachers and executive team and get a sneak peek at the plans and elevations of our wonderful new buildings planned for construction in 2023/2024. Parents also heard a little more about what they can expect in their first year as we deliver Project RISE.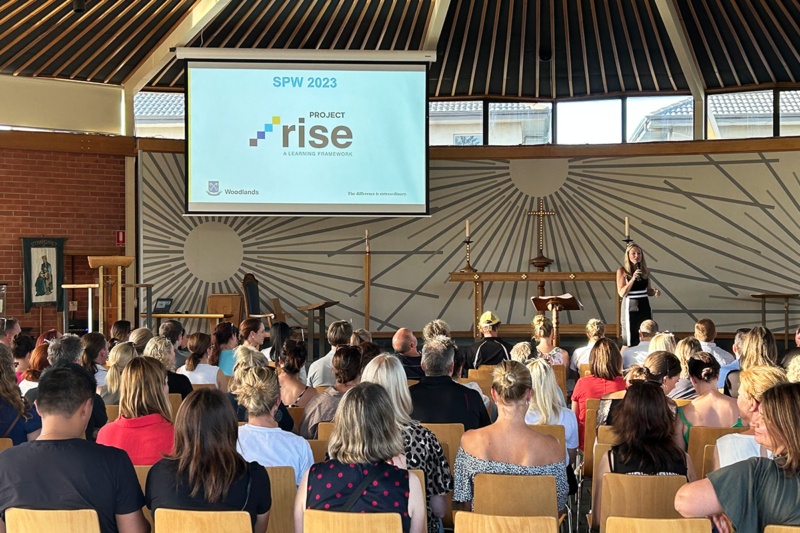 The Early Years
This year we have four Reception classes, all of which have settled in to the school beautifully. I have been absolutely blown away by how happy and confident our littlest learners in the primary school have been. In the ELC we have welcomed 27 children to our new First Steps Ramsgate Room and it is great to see that space full with energy and play.
Once again welcome to the 2023 school year at St Peter's Woodlands. I look forward to a wonderful year together and once again thank you for entrusting your beautiful children into our care.