Notice something new as you drive up to St Peter's Woodlands on Partridge Street?
SPW's Year 6 – DARE Graduate Diploma students have been working alongside 'An Artist in Residence' to turn a boring green fence into a permanent mural on Partridge Street.
The DARE – Year 6 Graduate Diploma is organised into eight Learning Areas with different learning activities under each stream. The My Voice Learning Area culminates in the presentation of nine DARE Learning Activities, of which one is an Artist in Residence Program.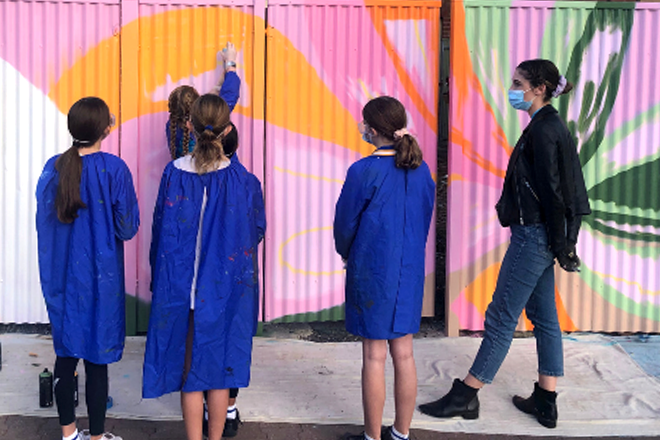 Working with Adelaide Street Artist and educator Leah Grant and her 'Artist in Residence' program has seen Leah share her enthusiasm for creativity and knowledge of Street Art with the students. Each residency is designed specifically for the school community needs. This program gave our students the opportunity to work collaboratively towards a large scale project. They participated in a series of workshops with Leah to learn about the processes used to create public art.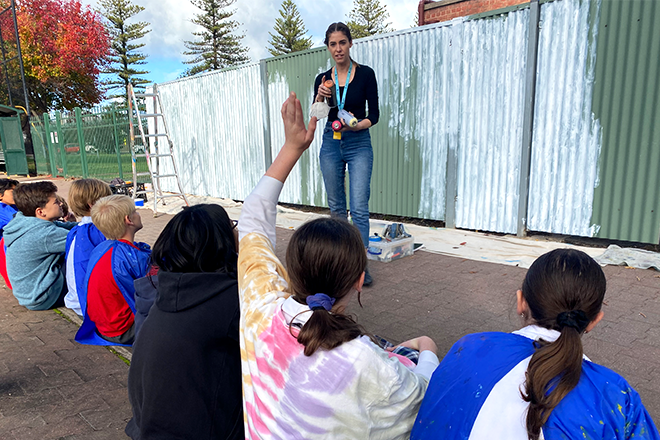 Collaborating with their peers, student's brainstormed ideas on the theme 'community' to develop a concept that Leah then used as inspiration for 3 potential concepts. The students then voted for the one that they liked best to paint on the fence.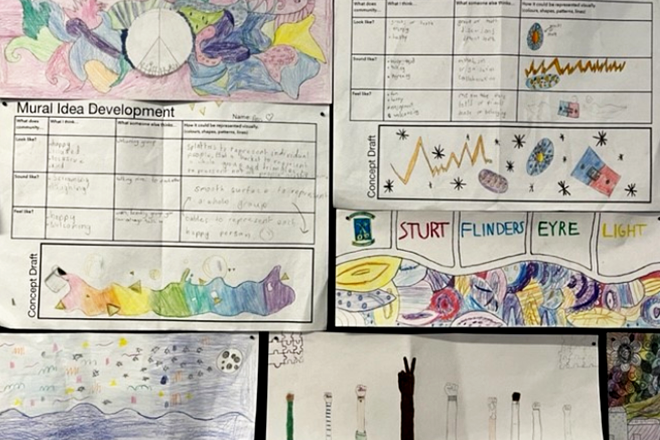 Over two weeks the students participated in the process of creating the mural on the fence learning so much about painting on a surface like corrugated iron and working with aerosols. They even had the opportunity to create their own piece of artwork. It was wonderful to see their faces light up with excitement and their creativity bloom.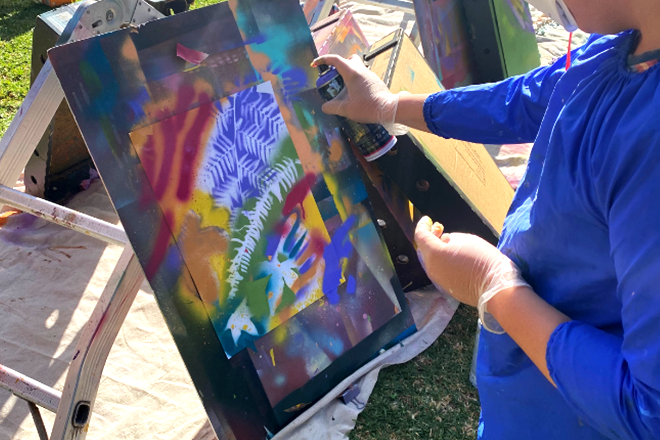 The vibrant end result is nothing short of stunning and the students are so proud to be able to see their work incorporated into the design creating a lasting public artwork to be enjoyed by the local community.
This piece of community art was made possible thanks to a grant received from the City of Holdfast Bay.
This project embodies the Seven Learning Capabilities of the Year 6 – DARE Graduate Diploma – Confidence, Curiosity, Collaboration, Communication, Commitment, Creativity, Craftmanship.