St Peter's Woodlands has embarked on a few exciting building projects in our ELC and Junior Primary.
Thorpe Building
As part of the 10 Year Master Buildings and Grounds Plan, a redesign of the lower level of Thorpe Building's internal spaces and the external aesthetics of the building is underway. The Year 1 classrooms are currently undergoing renovations with the overarching purpose being to create a space in which our Year 1 students will be nurtured to be happy, creative and educated young people who care for others and make a positive difference in the world.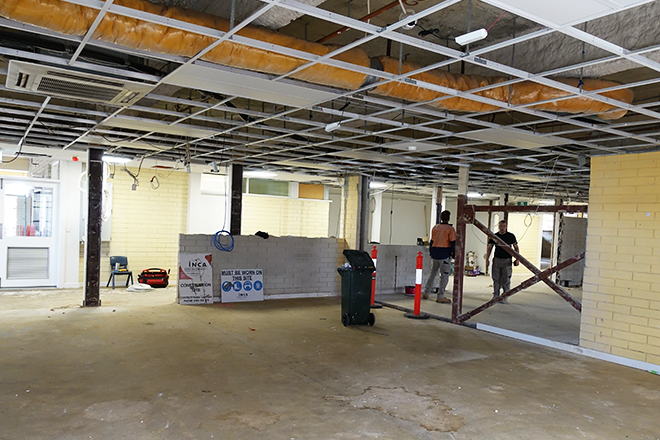 The Design Brief 
Our brief for the architect was to build spaces that allow us to emphasise inquiry, sensory learning experiences and inter-connectedness while also facilitating a more structured, explicit instruction at times. The design includes many break out spaces for small group learning outside of the classrooms whilst still allowing line of sight for teachers to continue supervising.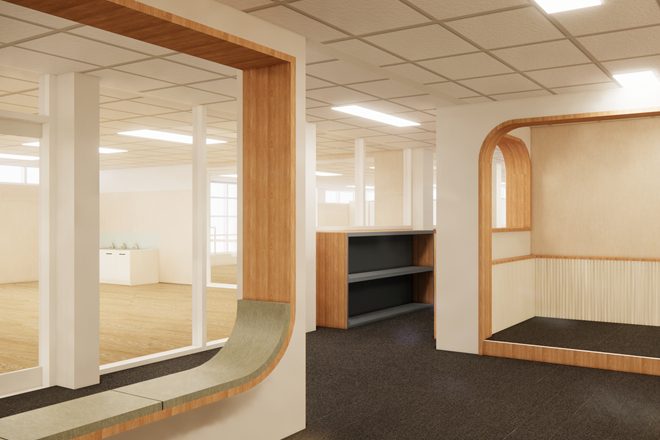 Environments for Inclusive Education
Being a school that embraces students who have sensory and learning difference, with true inclusion at the forefront of all we do, we knew it was imperative these spaces be bright, innovative and inviting whilst keeping the sensory load at a minimum.
Gone are the days of visually busy classrooms with an overload of primary colours. Using our exquisitely designed Reception classrooms as our reference, our new Year 1 spaces will also be beautifully calm and functional whilst also inspiring creativity and a sense of joy.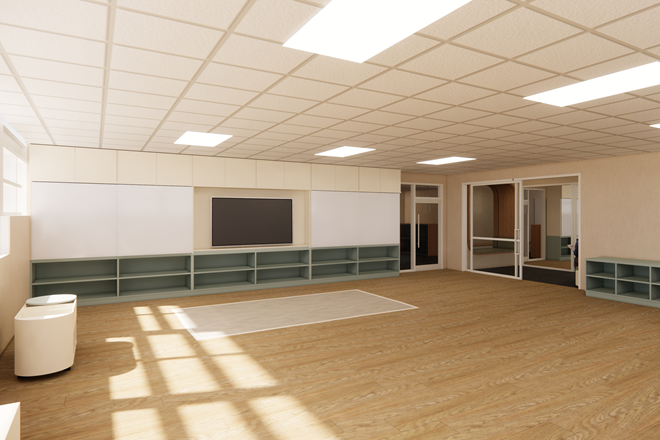 Echelon Studio
A purposeful consultation process was undertaken involving the Year 1 Teachers and architect Chris Morely from Echelon Studio. We were particularly excited to work with Chris, as not only does he have an impressive portfolio of designs, he is also a parent of a Year 1 child.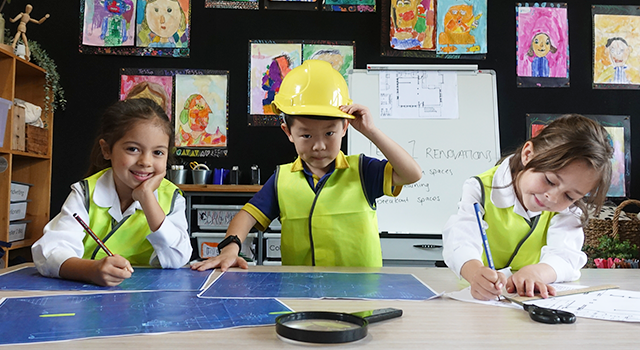 Given how highly we value our community, having a community member so involved in designing learning spaces felt like a cultural fit. The teachers and executive were able to articulate the pedagogical approach to learning, our philosophy of learning as well as the practical features needed for the day to day smooth running of a classroom which were all taken into account by Chris and embedded into the design.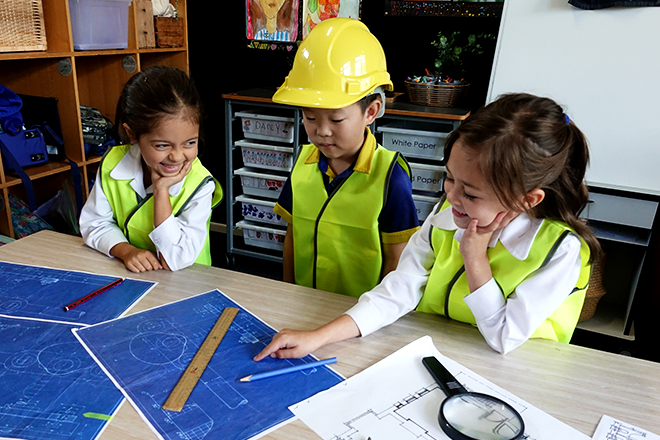 The Look and Feel
Central to the brief, SPW considered our bespoke approach to learning to form the basis of planning and pedagogy throughout the Year 1 classrooms. The following outcomes were considered carefully:
Creating a calm space with a low sensory load suitable for children with a variety of learning and social emotional needs
A light and bright space, with neutral colour palate with a homely feel yet still a space that tells a story of rich learning.
Holistic, integrated learning spaces that allows for inter-connectedness between indoor and outdoor learning environments
A space with some nooks and crannies for children to explore
A space with our dual pedagogies of inquiry learning and explicit instruction at the forefront of design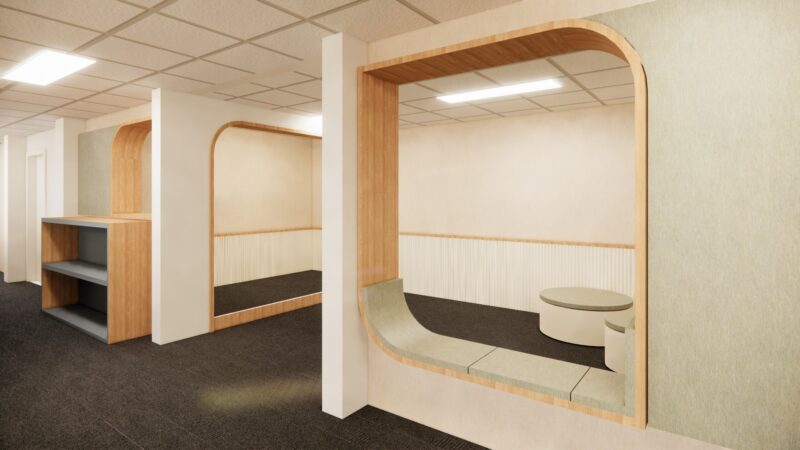 Exterior of Thorpe Building
The exterior of the Thorpe Building will also be updated. The design continues to balances functionality with a calming aesthetic, complimenting the 2020 update of Piltangka Plaza.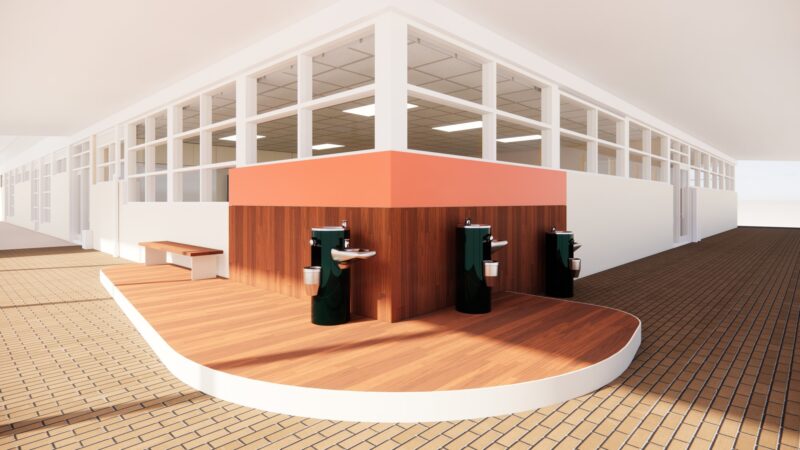 Temporary Year 1 Classrooms
While the renovations are taking place the Year 1 classrooms have been relocated to Gillam Building. The students have taken to their new space very well, settling in nicely.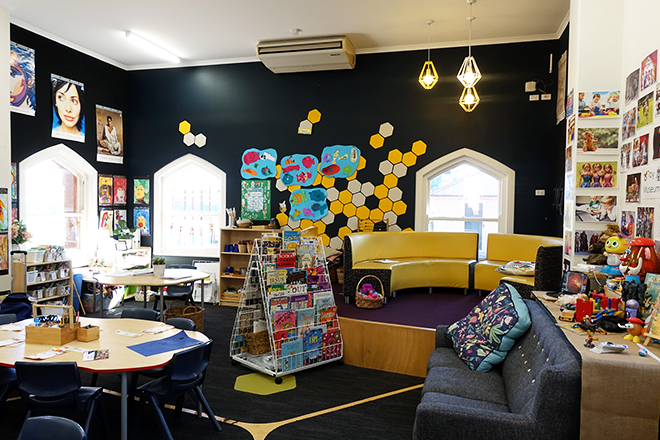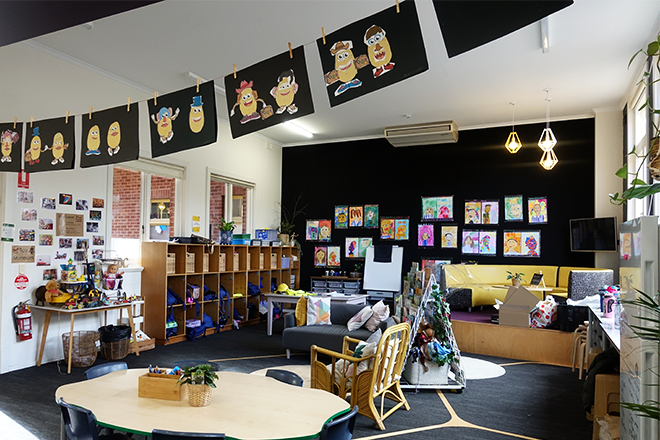 Additional First Steps (2 Year Old) Classroom
We are pleased to announce the addition of another First Steps classroom to our ELC. Our enrolments in the ELC have continued to remain strong, and we are very excited that this latest development will allow an additional 15 places for our youngest children in 2023.
Building renovations have already begun and we cannot wait to see the space full of children ready to play and learn next year.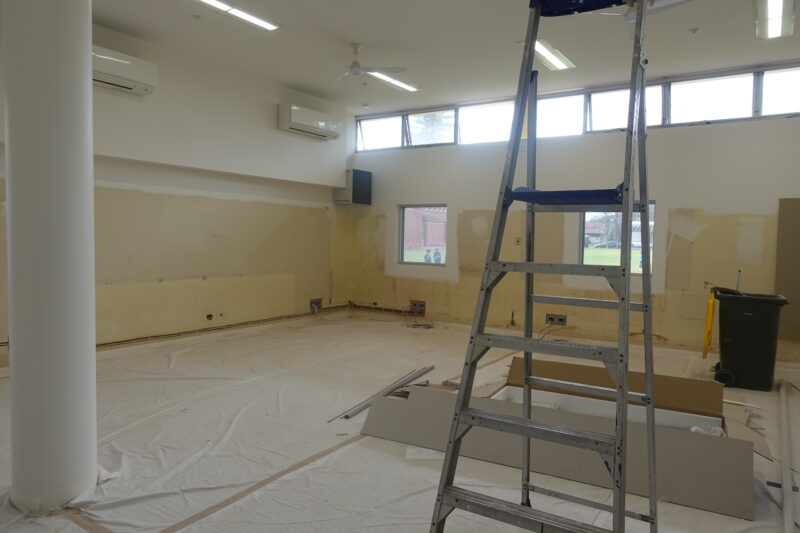 ELC Playground
We are so excited to announce the redevelopment of the ELC Pier Street playground. After consultation with children, parents and staff a fabulous design was created working alongside architects from Climbing Tree.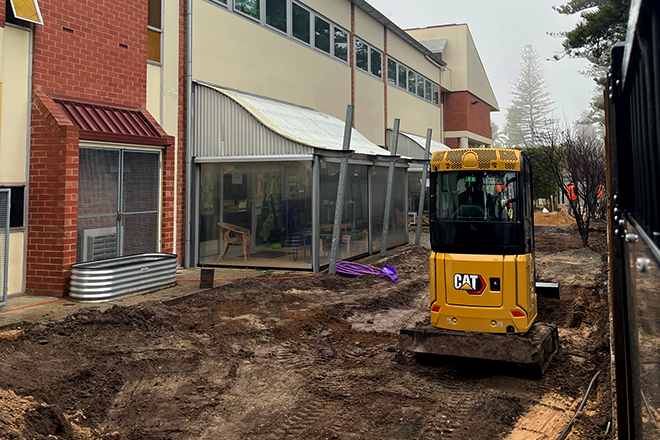 Demolition began during the semester holiday period with children delighting in watching the diggers and various machinery recreate their outdoor play space. The playground is purpose built to challenge children from 2 to 5 years of age.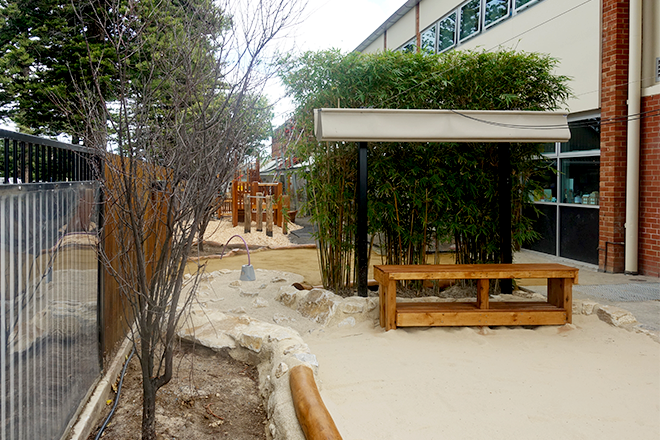 Highlights include two large, deep sandpits with water pumps, a tall look out with long slide, a challenging log scramble, quiet nooks and fairy gardens! We can't wait to unveil this wonderful new space with our community in the coming weeks.
---
Article by Helen Finlay, Principal.