Over 120 families and staff members responded to help 'Clean Up Our Community' on Sunday 25 September.
It was SPW's inaugural Community Clean Up day and it was a resounding success. Armed with buckets and tongs and decked out in the new 'Nature Guardians' hi-vis vests, everyone took to the streets to do their bit. Walking the surrounding streets of the school, including the esplanade, our Nature Guardians collected buckets and buckets of rubbish.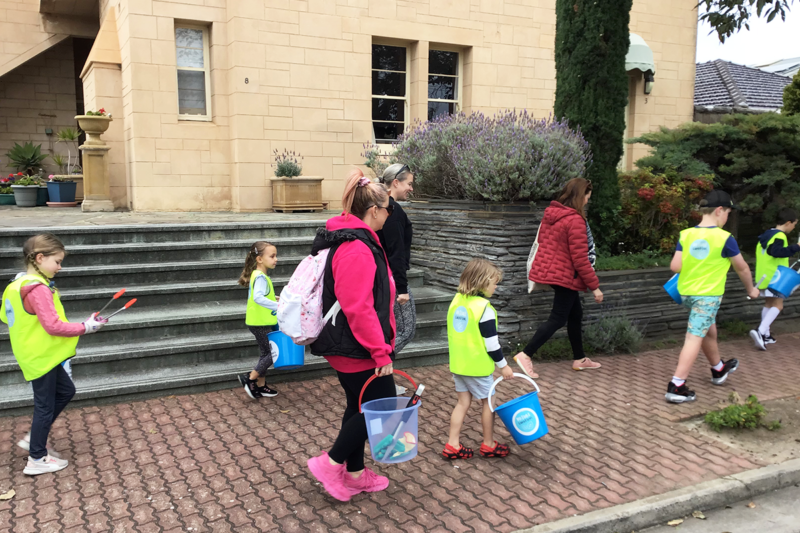 Back at the school the rubbish was sorted to either be recycled, reused or disposed of more efficiently. Finally, everyone enjoyed donuts and coffee together after their huge effort. A wonderful community morning had by all. Special thanks to the Environmental Working Party and PFA for initiating and supporting this wonderful event.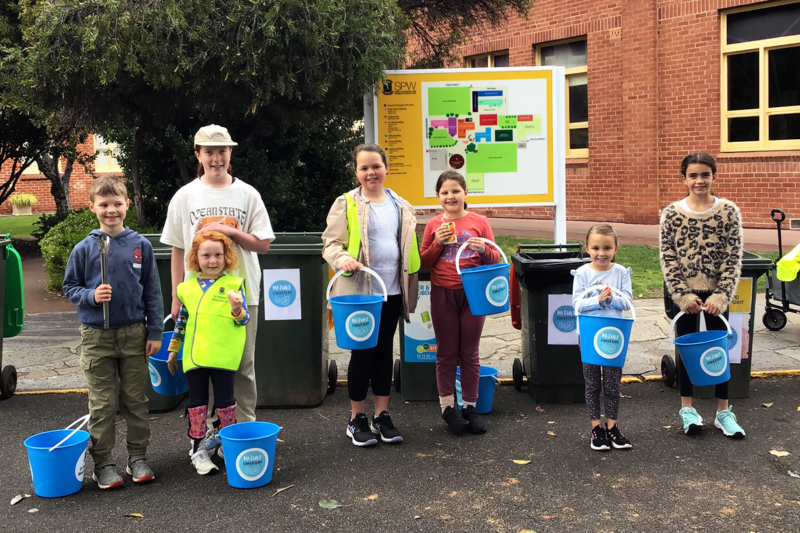 Nature Guardians at School
Every Friday students are invited to join as Nature Guardians to help our school care for the environment. On a rotating fortnightly roster, the Nature Guardians either help clean up the school grounds and dispose of the waste responsibly, or care for our chickens by cleaning out the coop and ensuring they have enough food and water.
The pride the children feel for doing their part is wonderful to witness and we couldn't be prouder of them. We thank everyone for their support and encouragement as we further develop our awareness and school initiatives in caring for our planet.