During the month of October St Peter's Woodlands raised awareness with staff, students and the school community about dyslexia.
The school got on board the Code Read Dyslexia Network campaign which aims to provide acknowledgement, support and empowerment for people with dyslexia. The campaign raises awareness to ensure all people with dyslexia are acknowledged through early identification; supported with evidence based teaching and accommodations, and empowered by equal access to opportunity.
'Dyslexia is a specific learning disorder that is neurological in origin, meaning that it is brain-based. It is characterised by difficulties with accurate and fluent word reading and by poor spelling and decoding abilities that do not progress as expected with the provision of well-intentioned and targeted intervention.' (dsf – SPELD Foundation)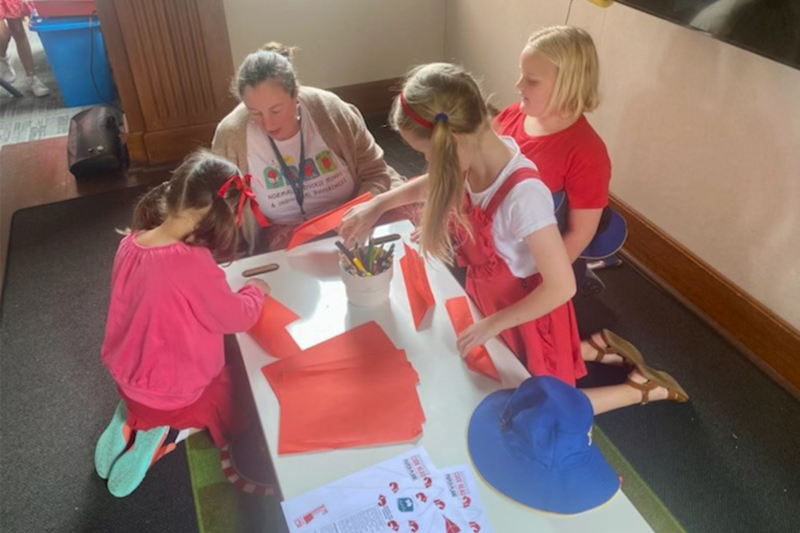 Student & Staff Activities
During the month students have had the opportunity to be involved in our annual paper plane challenge, be creative and take a selfie in our photo booth, and dress up for 'Wear It Red for Dyslexia'. Our staff were treated to a red-themed morning tea in recognition of all the amazing work they do in supporting our students with dyslexia.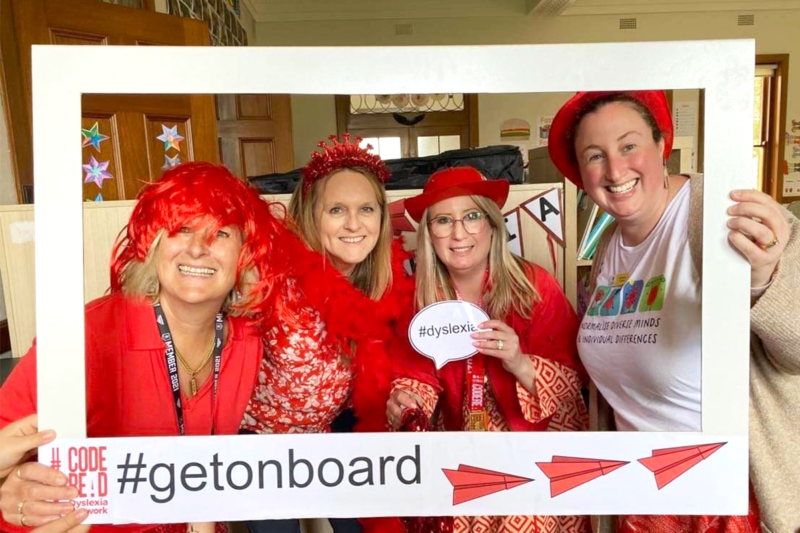 As a school, we are proud of the evidence-based teaching practices and programs we use in literacy, and we will continue to refine our practices based on the best research we have at hand to provide a learning environment where all students can learn and thrive.
This year we are shining a light on one of our students with dyslexia, Eva, and her journey. We spent some time interviewing Eva to gain some insight into being a student with dyslexia.
Powered by Dyslexia
By Eva Pfitzner
My name is Eva Pfitzner and I'm ten years old. I love making things with my hands like sculpting clay, drawing and cooking. What I also really enjoy is anything active like playing netball and long distance running. I love how I can move my body and it happens so easily. I feel free.
This often isn't how I feel about learning in the classroom. It can be hard. I have to be really focused all the time and this takes a lot of energy. This is because I'm dyslexic. For me, dyslexia has made reading, spelling, and some maths challenging. It takes me longer to read something and understand it. Sometimes I misread simple words and sometimes pronouncing long words is hard. I can picture a story I want to write in my head, I can see everything about it, but getting the words onto paper takes me a long time.
Working hard in the classroom has taught me perseverance, to never give up and that you just have to keep trying new ways to do something. Your brain is a muscle just like your hamstrings and calves. Some might have to be worked harder than others.
I've recently been selected to represent South Australia as one of six under 10 Cross Country athletes to compete in the national competition this year. I just won a silver medal for the state cross country titles as well. I started running when I was first diagnosed with dyslexia. Pushing past the pain knowing that I could reach a target is something I have taken from my running and can apply to my learning in the classroom.
Both my athletic achievements and dyslexia are powered by the same values – which is to try hard things and to never give up.
How SPW supports students with dyslexia
At St Peter's Woodlands, student progress is carefully monitored in order to ensure that each student's educational journey is understood in detail. We are focused on being able to provide proactive support as soon as the need arises. With regular progress monitoring we are able to provide insights into how each student is working to achieve educational benchmarks.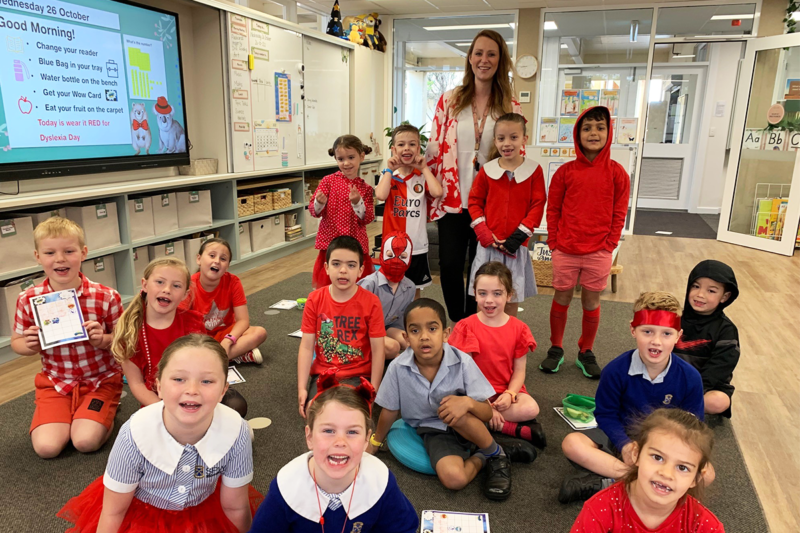 Students are set up for success by giving them access to high quality and evidence-based teaching in the classroom. For students who are identified as potentially needing more tailored strategies or supports, our Inclusive Education team, including our Instructional Coach for Literacy, Jo Hirst, works with classroom teachers to understand how to best support each student. The collaboration between school staff, students and their families is critical to helping each student maximise their potential.
Resources
You can find out more about dyslexia at the following link. https://youtu.be/oMsv9EgLlts