Congratulations to Ollie T (Year 4) and Jett T (Year 6), finalists in the IPSHA Poetry Competition which was held at Walford Anglican School for Girls this Wednesday.
The competition is designed to encourage students to enjoy reading and appreciate poetry, to develop memorisation skills, promote good elocution and gain confidence in performing before an audience.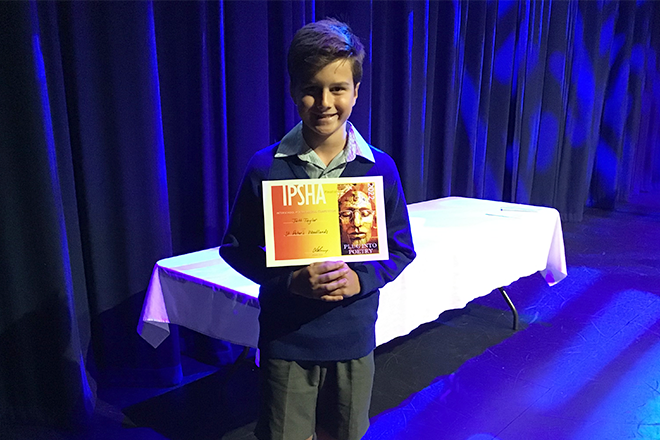 The nature of this interschool competition allows for students of all abilities to participate, firstly at class level then the top two from each class compete against others from the same year level for the right to represent their school.
The competition was of the highest standard and all of our students were outstanding. Special congratulations to Ollie who placed 3rd in the Year 4 section.
---
Article by Paul Mesecke, School Community Coordinator.