Did you know that in a classroom, up to 10 per cent of students can be classified as gifted and talented? Often misunderstood, gifted and talented children aren't always mathematical whizzes or the next Mozart.
Instead, gifted and talented children can have abilities and skills in many areas. From academic learning and leadership, to social issues, technology, physical skills and the ability to make friends. Giftedness knows no bounds.
At St Peter's Woodlands we're committed to providing an inclusive and nurturing environment for all students.
As such, we're pleased to be expanding the offerings of our Inclusive Education department to include programs for gifted children, outlined in our Extraordinary Futures Strategic Plan 2020 and Beyond.
One component of the plan includes offering a Mini Certificate of Gifted Education (Mini-COGE) to primary teachers across the state.
In an SA first, St Peter's Woodlands is working with the University of NSW to deliver the program, which has been spearheaded by St Peter's Woodlands' Principal, Mrs Helen Finlay.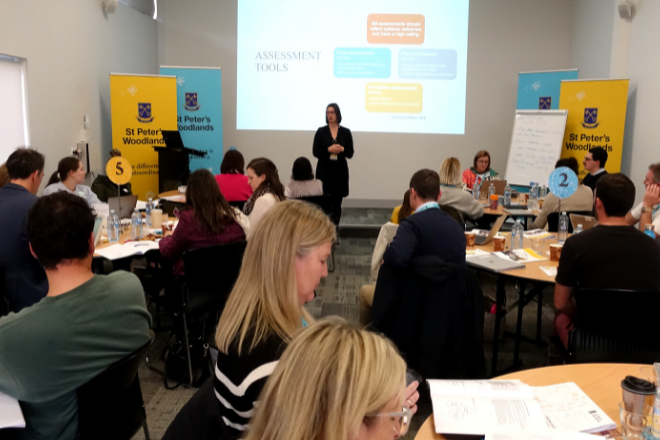 Mrs Finlay holds a Certificate of Gifted Education from UNSW herself, and is a mother of gifted children, too.
"My own children were identified as gifted, so I originally undertook this qualification to get a greater understanding of my own children and the complexities that such a diagnosis brings," she said.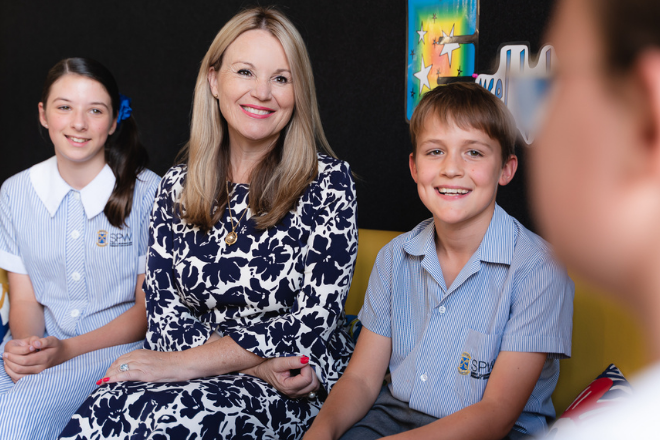 "As I began my study in this area, I became convinced that every teacher should have an understanding of how to cater for our gifted students."
"I approached the University of NSW as I knew they provided the gold standard in gifted education professional development, and I've been thrilled to see that the course filled up extremely quickly."
According to the Australian Curriculum, the skills and abilities of gifted children may develop at different rates, meaning they often require a different educational approach.
The Mini-COGE will provide teachers with useful and practical information to help identify and support gifted and high potential students, including how to differentiate the curriculum to support their learning needs.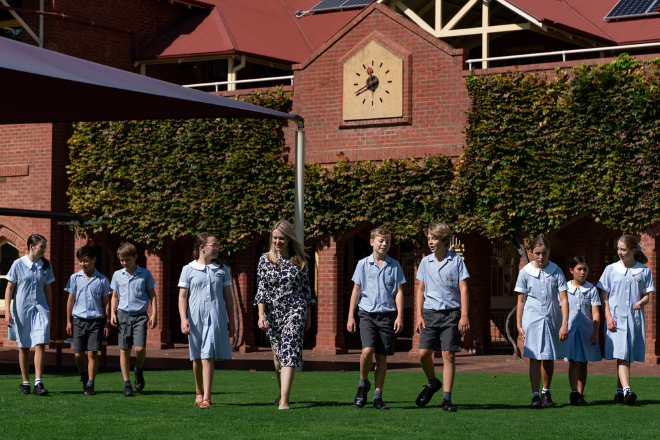 "To put it simply, every child has the right to come to school and learn every day," said Mrs Finlay.
"Sadly, for some gifted students, they are coming to school and sitting through lessons which are teaching them content they already know."
"It is as important to cater to these students correctly as it is to cater to a student who has learning difficulties."
"At St Peter's Woodlands, we know that when our teachers recognise high potential, they will be able to provide the best learning conditions to support the development of gifted and talented students."
Inclusive education for gifted students involves providing them with the opportunity to work at a faster pace than their peers, undertaking self-directed projects and specialised small group opportunities.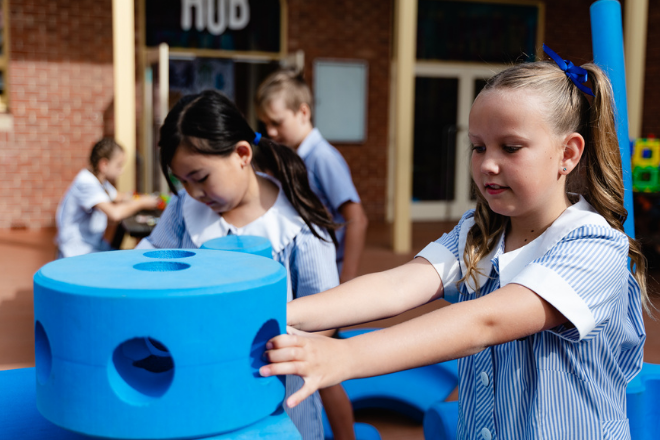 "St Peter's Woodlands is well-placed to support gifted students, as these are all opportunities inherently embedded in the International Baccalaureate Primary Years Program (IB PYP)," said Mrs Finlay.
"Although we offer quality differentiation in every class, and being an IB PYP school means our Unit of Inquiries are rich learning experiences without a ceiling effect. It is still wonderful for gifted students to have opportunities to work with other gifted students in small specialised groups," said Mrs Finlay.
"It is also important to develop quality PLPs (Personalised Learning Programs) for these students to assist the classroom teachers in catering for our gifted students."
The Mini-COGE isn't the only new initiative supporting gifted children at St Peter's Woodlands.
St Peter's Woodlands are thrilled to welcome a new teacher, Lisa Harris, who will be managing our new gifted education program.
"Lisa has joined us from an international school in Hong Kong. She will not only be heading up our curriculum at school but also our new gifted education program."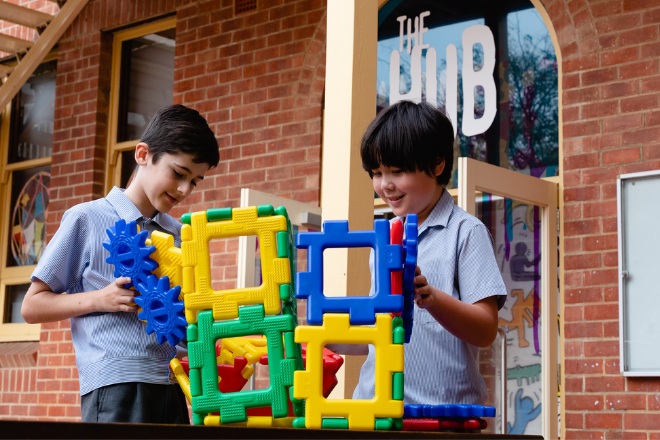 "This will involve coordinating additional opportunities for our gifted students to compete in external competitions like the Maths Olympiad, Tournament of the Minds, Ethics Olympiad, as well as running small groups in the areas of mathematics, STEM, English and social sciences."
To learn more about St Peter's Woodlands' focus on inclusive education, read our Extraordinary Futures Strategic Plan 2020 and Beyond.