The year has started off in full swing with so many wonderful PFA events.
Shrove Tuesday 
It was great to be able to celebrate Shrove Tuesday with pancakes offered to every child from the ELC to the primary years. It always puts a smile on the children's faces.
A massive THANK YOU to Suzanne McAdam who has been coordinating the PFA Pancake Day for 13 years! We will miss Suzanne's guidance in the years to come as her youngest child graduates Year 6 this year.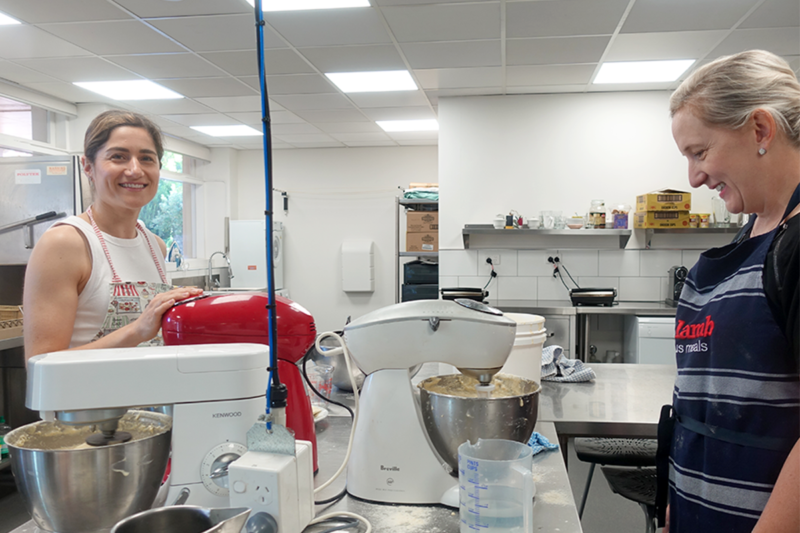 Zooper Dooper Fundraiser
A super dooper hot week in late February called for a week of Zooper Doopers! What a great way to cool down after school each day. Thank you to the volunteers who sold them each afternoon.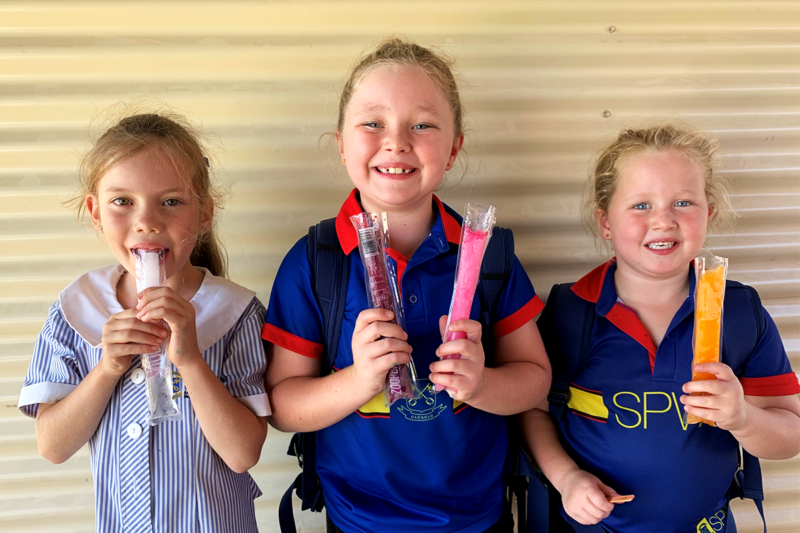 Clean Up Australia Day
The PFA in conjunction with the Environmental Working party hosted Clean Up Australia Day on a Sunday in early March. Armed with gloves, buckets and tongs the school community wandered the streets around the school collecting rubbish.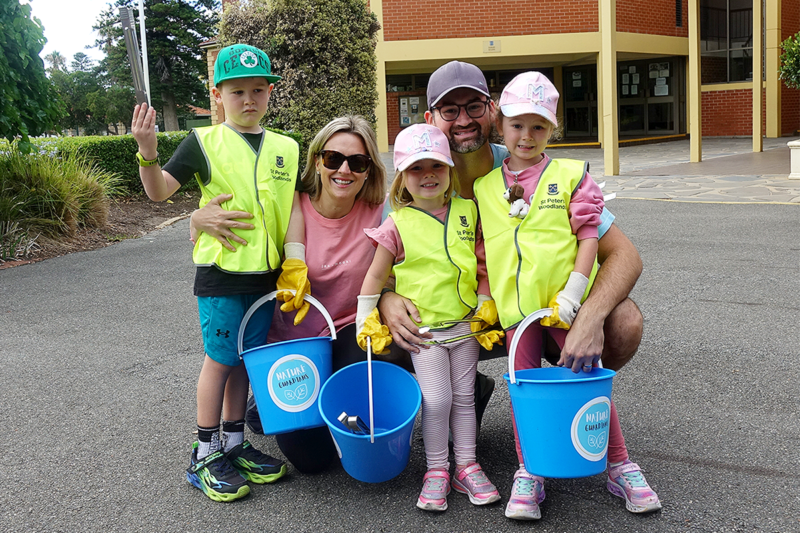 It was lovely to see the children so enthusiastic about cleaning up the neighbourhood and learning about rubbish separation. Thank you to all who gave up their Sunday morning to lend a hand.
Cinema on the Green
On the last Friday in March, the PFA hosted a family friendly "Cinema on the Green" Night. It was fantastic to see everyone with their oodies, bean bags and blankets ready for a night under the stars watching the family favourite, 'Sing 2'.
A huge thank you to the Adelaide Outdoor Cinema, Wallis Cinemas for the Choc Tops and the food trucks, Braising Boy, The Paella Bar, Squid Squad and Little Blue Company.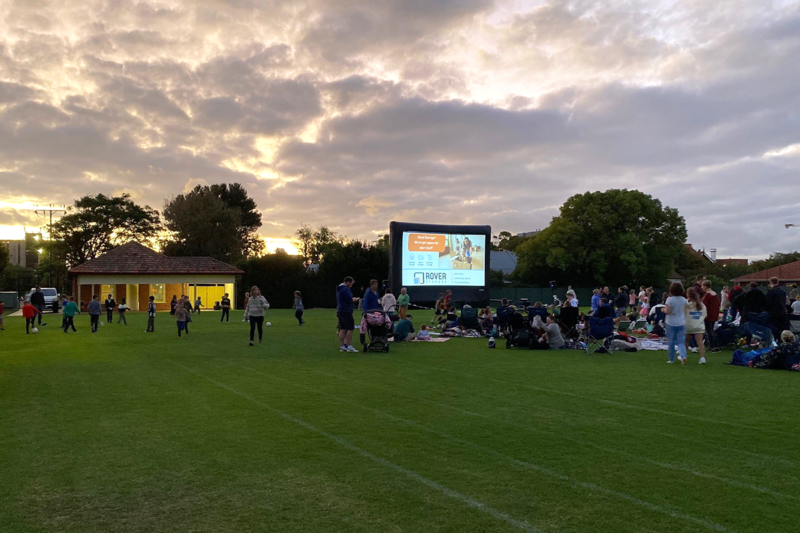 Thank you to all the businesses who sponsored the event with advertisements before the movie commenced. The SPW community is full of wonderful businesses, so it was a great way to showcase just a few and for our school community to support them.
Special thanks to Maria Taylor, from Maria Taylor Consulting, for sharing her time and skills with our children prior to the movie, assisting them with creative craft and art activities.
Lastly, thank you to the volunteers who helped behind the scenes and on the night in the Shelter Shed, especially Sasha Grosset, Dean Cook, Kylie Hender and Jennifer Beukman.
Kyton's Easter Goodies & Raffle
Kyton's Easter goodies were delivered to the classrooms last week, just in time for Easter.
Congratulations Hadley (ELC) who was our highest fundraiser and was presented with a Kyton's Gift Pack. A huge thank you to Christie Thompson and her team of volunteers for coordinating the fundraiser.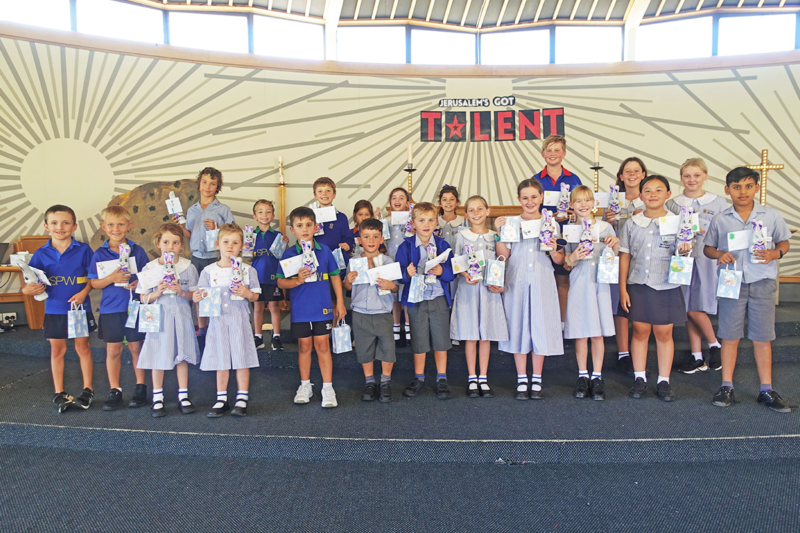 Easter wouldn't be complete without an Easter Raffle and this year the prizes did not disappoint. Vouchers to Bounce, Tree Climb and Plaster Fun House were up for grabs along with chocolates. Congratulations to all our winners and thank you to the Year 2 representatives, Karyn Tait and Heather Chatterton for organising it with their tribe of volunteers.
Complimentary Coffee
The PFA love to bring the community together and this was a lovely occasion to have our ELC parents join the school community on a sunny Wednesday morning for a free coffee, a chat and to watch the students perform in Junior Glee, they did a fabulous job.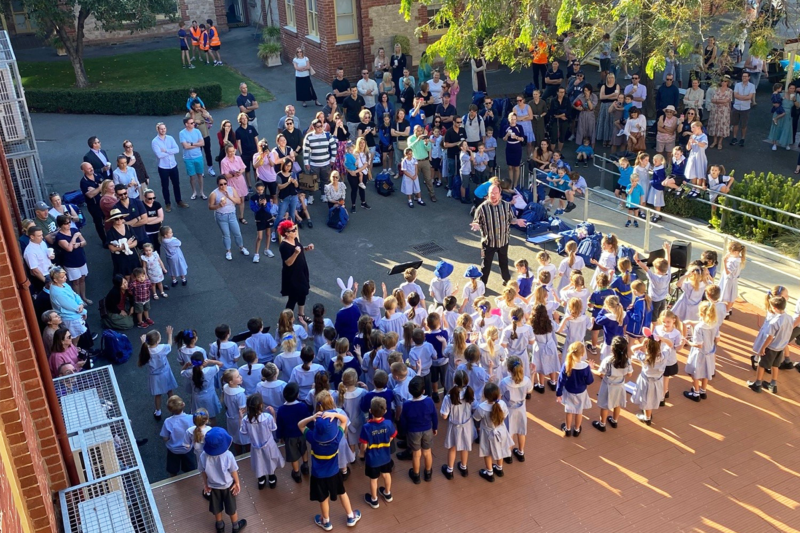 Umbrella Fundraising
With Winter fast approaching the PFA are selling SPW umbrellas for $35 via Qkr! They are available in blue, yellow and white. Make sure to purchase yours today!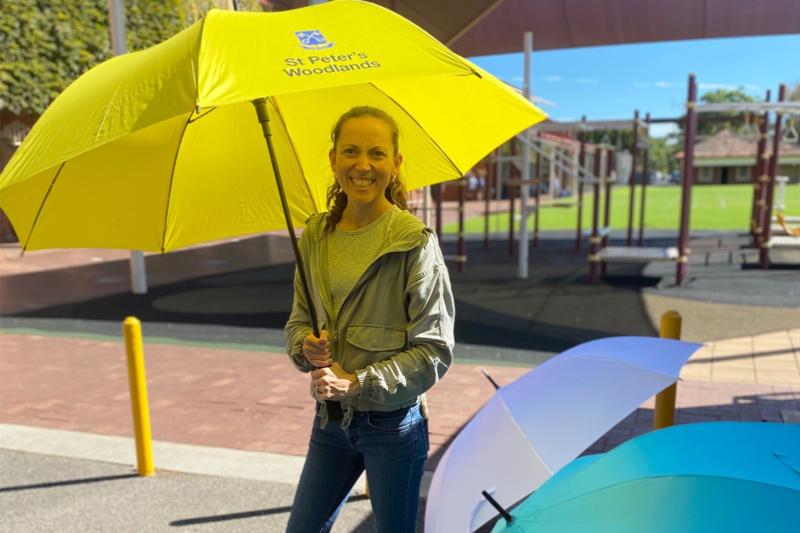 Sneak Peek to Term 2
Term 2 is all about the MUM's… Don't forget to pre purchase your Mother's Day Stall gift by Thursday 4th of May via Qkr!