SPW sharing their professional practice with other educators
The Science of Reading
Over the last few years, St Peter's Woodlands has been on a journey of changing practice for the teaching of reading and spelling. We have done this in line with the most recent research and evidence available, to ensure we are teaching all students to read and spell in the most effective and efficient way. This research and evidence has come from a whole body of research known as the "science of reading".
"The body of work referred to as the "science of reading" is not an ideology, a philosophy, a political agenda, a one-size-fits-all approach, a program of instruction, not a specific component of instruction. It is the emerging consensus from many related disciplines, based on literally thousands of studies, supported by hundreds of millions research dollars, conducted across the world in many languages." ~Dr. Louisa Moats
Sharing Our Practice
On Wednesday 9th November, we welcomed 26 school leaders and educators from Adelaide schools to see this research put into practice in our Junior Primary and Year 6 classes. Our visitors had the opportunity to see part of a Daily Review that included a sound card and concept review, phonemic awareness instruction delivered through the Michael Heggerty program, Let's Decode, our successful systematic, synthetic phonics program used for the teaching of reading and spelling, the Word Cracker used for morphology instruction and Spelling Mastery.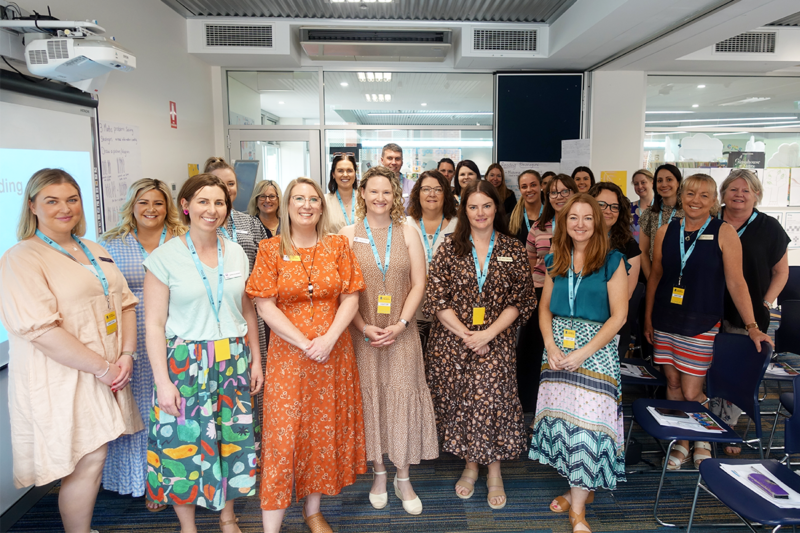 After witnessing our high impact teaching practice, they joined in a professional learning seminar delivered by Instructional Coach, Jo Hirst, Head of Inclusive Education, Tina Day and Head of Teaching and Learning, Kerry Ramsay. The session stepped our guests through how SPW has used the current research on how we learn to read and spell, and successfully supported teachers to put this into daily practice with the use of explicit direct instruction.
Key Learnings
Important understandings that our visitors took away with them were that:
Unlike learning to speak, human brains are not hardwired to read. Reading is not natural and needs to be explicitly and systematically taught.
Instruction needs to include children learning how written letters relate to sounds, allowing them to decode text. Students eventually transition from decoding text to becoming fluent readers with practice.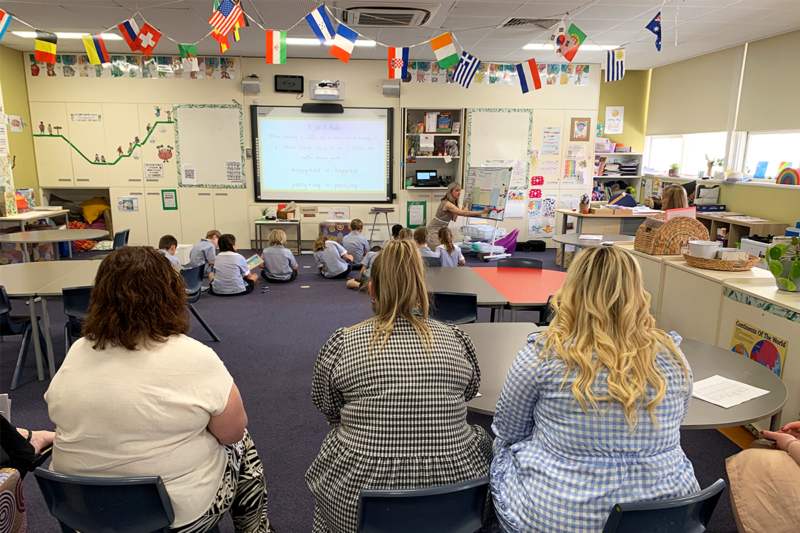 "If a child memorizes ten words, the child can read only ten words, but if a child learns the sounds of ten letters, the child will be able to read 350 three sound words, 4320 four sound words and 21,650 five sound words." ~Dr  Martin Kozloff
There are important principles of instruction to be consistently used in order to support students working memory and cognitive load when learning new skills and acquiring new information.
The morning inspired others to continue to follow the reading science and bring about changes in their schools for the betterment of all students. To be able to share our journey and support others in shifting their practice is yet another reason why SPW is extraordinary!
Click here to find out more about literacy and numeracy teaching at SPW.