It's no secret, the early years of your child's life are most important when it comes to building the foundations for their life-long learning and well-being.
When your child's life is enriched with high-quality early childhood learning experiences and positive attitudes, this can have a significant impact on their development.
In fact, research shows that children who attend an Early Learning Centre:
Achieve better on a range of measures than children who do not attend an Early Learning Centre
Receive greater developmental opportunities
Are more prepared to start school; and
Perform better in future years!
For these reasons, at St Peter's Woodlands, we are committed to ensure every child has the best start to their educational journey. Find out how from St Peter's Woodlands' Head of Early Years, Sarah Noell.
Positive attitudes and nurturing environments: a strong beginning
At St Peter's Woodlands, helping the youngest students develop positive attitudes toward their learning and grasp foundational skills before they start school is a top priority.
"The research shows how important it is for children to build a positive learning attitude," says Sarah.
"We know it's a child's attitude to learning that determines their future learning success. They need to have a positive sense of self, take risks, see mistakes as learning opportunities, not be afraid to make mistakes, all while feeling supported.
"To become successful learners, children also need to grasp essential skills and abilities. Such as how to play co-operatively with others, an awareness of physical space and their bodies, self-help skills and language to express themselves.
"We support children to grow and thrive in all their learning experiences, working collaboratively with a team of allied health professionals and specialist teaching staff.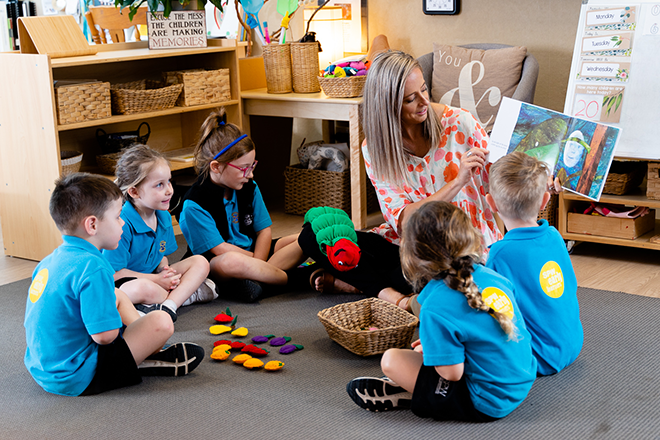 Early Learning Centre: setting the foundations
At St Peter's Woodlands, young learners between the ages of two and five can take the first steps on their educational journey in the Early Learning Centre (ELC).
St Peter's Woodlands' ELC fosters a proactive and engaging early learning environment that caters for your child's wellbeing and stimulates their natural curiosity.
Staff build strong relationships with each child to create a safe and nurturing environment.
"The key to positive early childhood development is creating an environment for children to feel safe, engaged, understood and loved."
"We recognise that for many children, this is their first experience with people outside their immediate family. Therefore we have a caring environment for children to transition successfully from home to school.
"We treasure the relationship children form with their educators. The same educators will work with your child each day, so your child sees the same faces every time they come to our ELC."
St Peter's Woodlands' ELC also places an emphasis on all-important routines, necessary for children to thrive and grow.
"We provide a consistency of routine so young children grasp a sense of time. Routines also support children to know what to expect for each part of their day. We display the routines as visuals as well as going through the daily routines each morning at group time.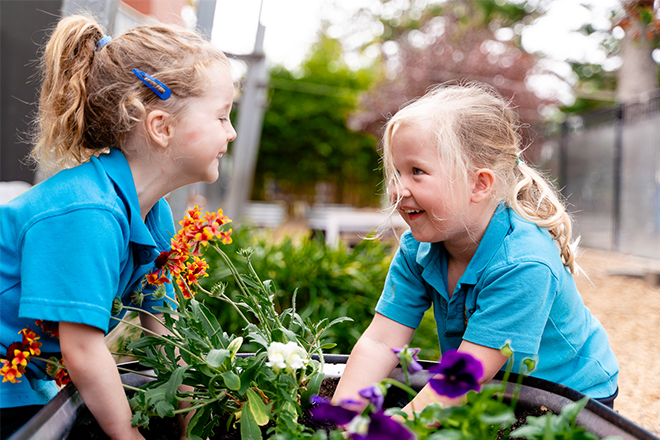 "The older ELC children delight in occasionally choosing the structure of their own day. Organising when to eat, rest and play with an understanding of what their bodies and brains need. It is fabulous to see the children take on this responsibility and to be supported by their peers.
"We explicitly teach social skills through the Kimochi Wellbeing program so that children can learn how to be successful in various situations. For example, what does it look like, feel like and sound like to listen politely to a friend? Real lessons for life."
Children engage in a balanced and progressive curriculum, centred around their own unique interests and observations, led by university-qualified teachers in our Preschool.
"The beauty of our early years curriculum – centred around belonging, being and becoming – is that it embraces a child's natural observations and interests. Our educators plan playful learning opportunities around these themes."
Being part of a Primary School, early learners also have the opportunity to access all of the facilities available at St Peter's Woodlands. This includes award-winning nature play spaces, a dance studio, Library, Chapel, extensive grounds and more.
Junior Primary: developing into confident, young learners
Once your child is old enough for Reception, making the transition from St Peter's Woodlands ELC to Primary School is smooth for parents and children alike, thanks to continuity in staff, a thorough Flying Start transition program and the familiar environment.
St Peter's Woodlands' Junior Primary program runs from Reception through to Year 2. With students having already grasped foundational skills in the ELC, they're well prepared to continue their educational journey at school.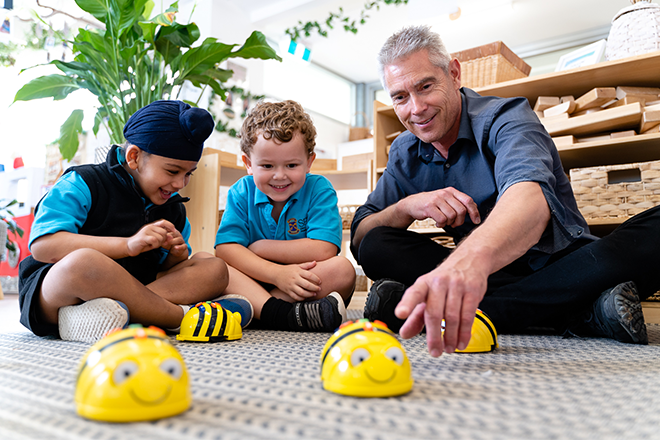 "St Peter's Woodlands is an International Baccalaureate World School that offers the IB Primary Years program. A key feature of this program is that children follow an inquiry-based approach to learning. This means children can keep exploring their own interests whilst beginning to become internationally minded."
Literacy is an important focus in the early years. One of the key programs we deliver is Let's Decode, a phonological awareness and synthetic phonics program.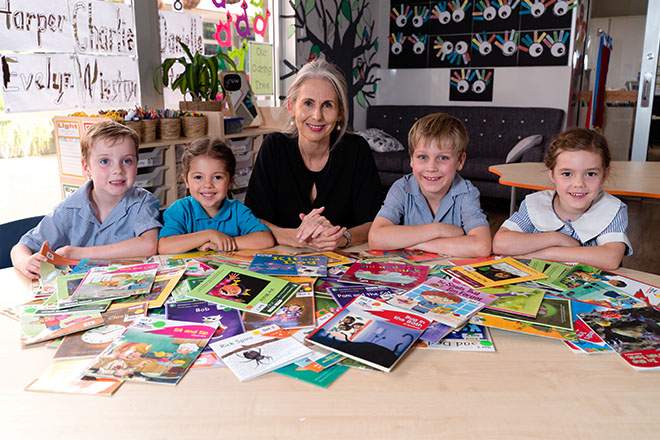 Championed by Australian childhood literacy expert Dr Lorraine Hammond, the Let's Decode program systematically and explicitly teaches students the structure of English for reading and spelling success.
Using Explicit Direction Instruction (EDI) to teach our English curriculum ensures that all children are receiving outstanding Tier one instruction. Some children may need further support in grasping literacy concepts so we provide small group "second dose" sessions after careful analysis.
Learning spaces: designed specifically with the needs of young learners in mind
Intentionally designed learning environments support children to learn in a multitude of ways. The Reception classes were developed, along with an outdoor plaza facility, to cater for individual instruction, small group collaborations and whole class experiences.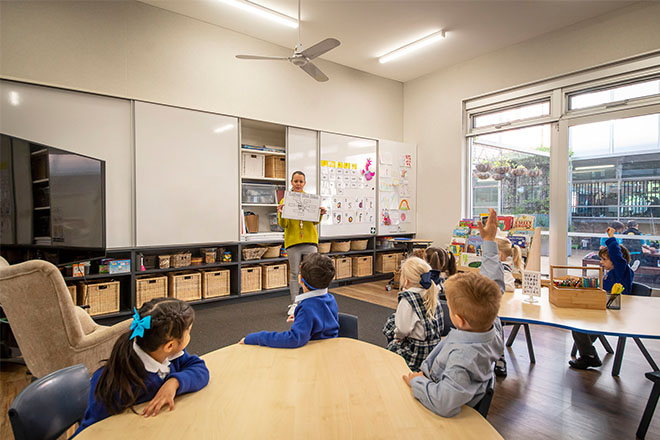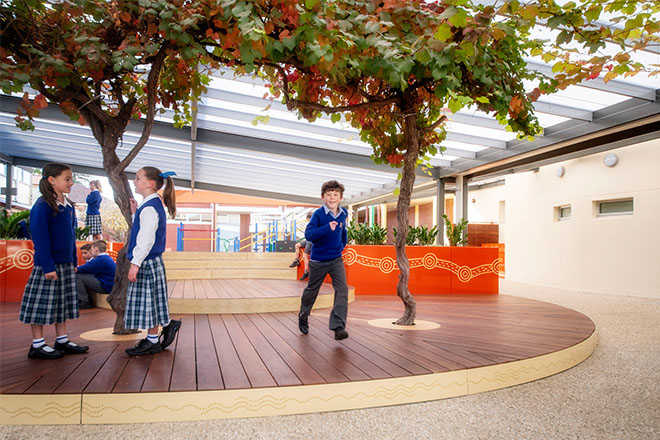 There is also an option to expand and join two classes together for particular learning experiences. Having flexible learning spaces ensures all children can grow and thrive in their learning environments.
"We understand that often children need time to recharge, and regulate their emotions and bodies. With this in mind, a break out cubby space was designed for each room. It is a favourite place for many of our Reception children.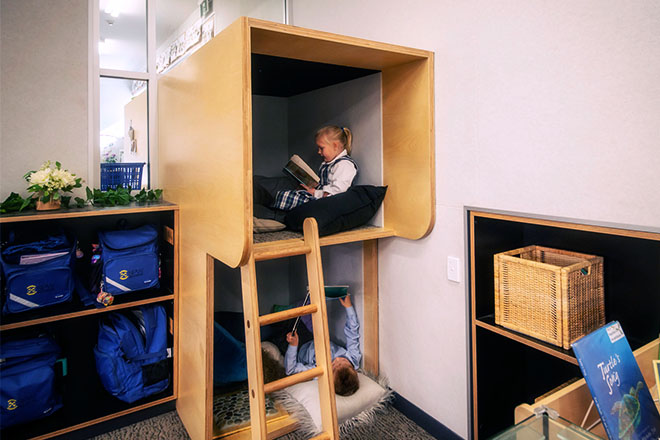 A child's learning, growth and confidence extends beyond the core subjects at St Peter's Woodlands too.
"From Reception to Year 2 specialist teachers teach Music, Art and Physical Education. Japanese becomes available from Year 2 and Digital Technologies is taught in Reception and Year 1. From an early age we expose children to a variety of experiences so they can learn about their strengths and areas of passion.
"Extra- and co-curricular activities like netball, football, soccer and gymnastics are also available for our Reception children to experience with qualified sports instructors.
"Finally, we also embrace opportunities for children to perform in front of an audience through our weekly Chapel services, Assemblies, choirs and bands. Our Junior Primary musical is a highlight for all our youngest students – along with weekly Glee Club!"
How to support early learners at home
The learning doesn't stop when your child comes home from ELC or school. It's important to keep building the foundations for successful life-long learning in the home environment, too.
If there's one thing Sarah recommends to parents above all else, it's to "read, read, read!"
In fact, research has shown that children whose parents read to them when they are young learn to speak, read and write more easily.
Sarah also believes it's important for parents to build their child's independence and resilience. Together with developing routines around the house too.
"It's important for families to encourage independence in their young children. Let your child feed themselves or dress themselves (ignore the mess!) Also support your child to develop an inquisitive nature. Encourage children to use their senses to explore the environment around them.
"Children need to take risks, socialise at playgrounds and have an outdoor experience every day, no matter the weather!"
Understanding feelings is also important in the early years. Children need to know what a feeling is called and how their bodies feel when they have that feeling. Adults can model and talk out loud about their feelings.
As parents and educators, let's work together to build a strong foundation for your child's future education and success.
---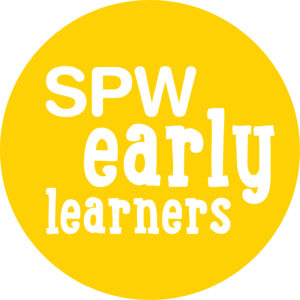 We welcome you to book a personal tour to visit the St Peter's Woodlands Early Learning Centre and Primary School.
Contact our Enrolments Manager, Jo Gray, to book your personal school tour today.