Year 6 students explore spirituality
DARE Spirituality – Alpha Youth Q&A session
As part of the Spirituality learning area for the DARE – Year 6 Graduate Diploma, Year 6 students explored what Christianity means to the individual. Using the Alpha Youth program, students spent time delving into some of life's big questions. A series of videos and discussions aided the students in this exploration, as they began to unpack some of their learning and discoveries.
On Thursday 10th November, students gathered in the Chapel to ask questions about God, the Bible and faith. A panel, which included Principal Mrs Helen Finlay, Rev'd Andrew Mintern, Mrs Barb Conlon (Alpha Youth Australia), Rev'd Tracey Gracey (SA Senior School Chaplain) and Pastor Craig Schultz-Vlaholias (Youth Pastor Adelaide West Uniting Church) was hosted by Rev'd Michele Yuen and helped answer some of the student's questions.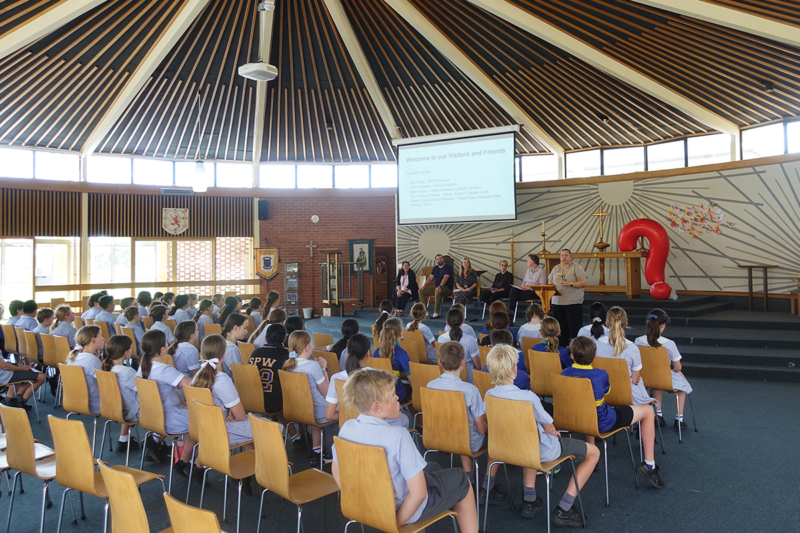 The students also had some fun, with a Just Dance break to Shakira's Waka Waka (This Time for Africa) after all their brain work.
The students asked some really interesting and big questions, including:
Why was Jesus named Jesus?
What was Jesus' childhood like?
When was God created?
Why did God make us all the way we are?
What is the meaning of God?
What is the meaning of life and is there a reference in the bible that explains it?
Congratulations to our Year students who demonstrated maturity and thoughtfulness when tackling some of these bigger ideas about life and faith.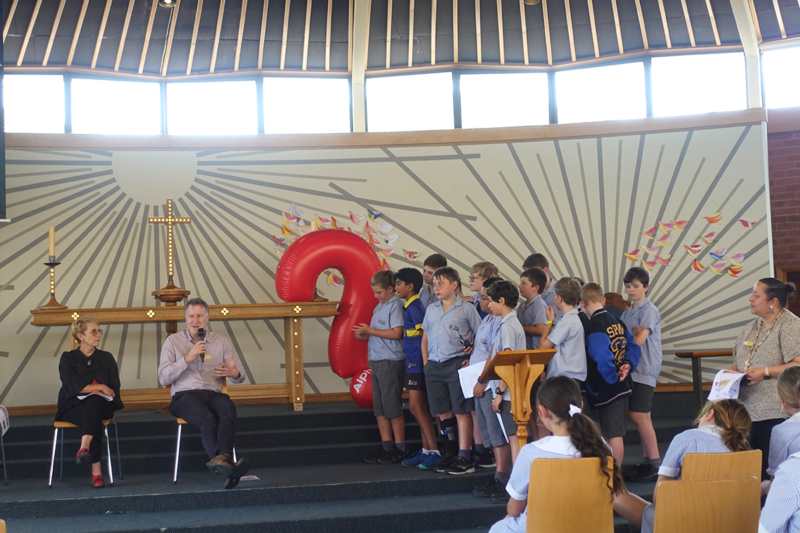 Anglicare Christmas hampers
A reminder that in Chapel Week 7 Mrs Finlay will launch the Anglicare Christmas Hampers for families and individuals who will struggle to share and find hope this Christmas. Donated items can be left under the Christmas tree in the Chapel, or in the collection boxes outside the Chapel. AnglicareSA representatives will join us in Chapel in week 9 to receive our donations.
Let's be a community that blesses others this Christmas.
Details here