Easter is always a much loved and celebrated time at SPW, with Easter arts and crafts, Chapel services, egg hunts, raffles and of course, exploring the story of Easter.
Chapel Service
This year the students were treated to a two-part Easter Special Chapel Service, performed by the Chapel Choir. This year the play was titled, "Jerusalem's Got Talent", inspired by the popular tv show, Australia's Got Talent. As is tradition, the Year 6 students took on the lead characters with names inspired by both the bible and the tv show, including judges Petey P, Mary Mags, Judas, Simon the Zealot Cowell, and hosts, Ricki and Lee.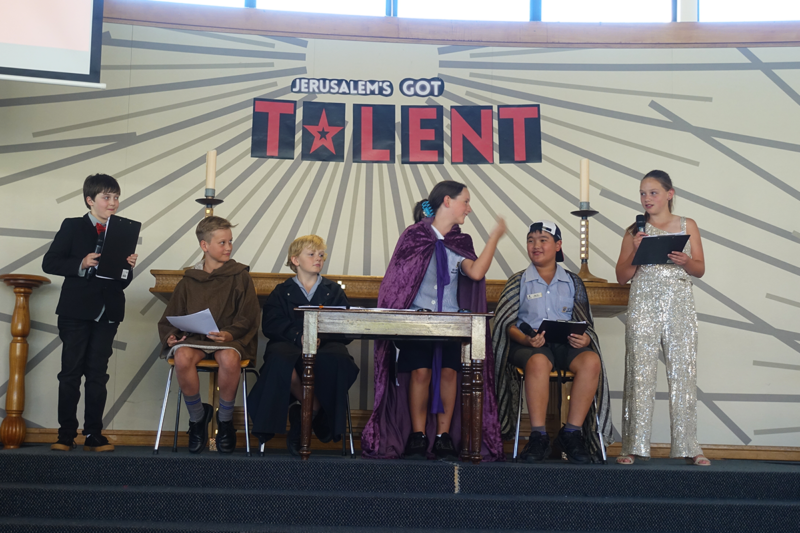 The performance had the school in stitches and bopping along to the songs sung beautifully by the Chapel Choir. The service was a chance for the students to celebrate and explore the meaning of Easter and gain an understanding of how the many beloved trappings and traditions of Easter, such as eggs, decorations, chickens and even the Easter Bunny, play a role in helping to celebrate the season. Congratulations to all those involved in putting together such a wonderful performance and service.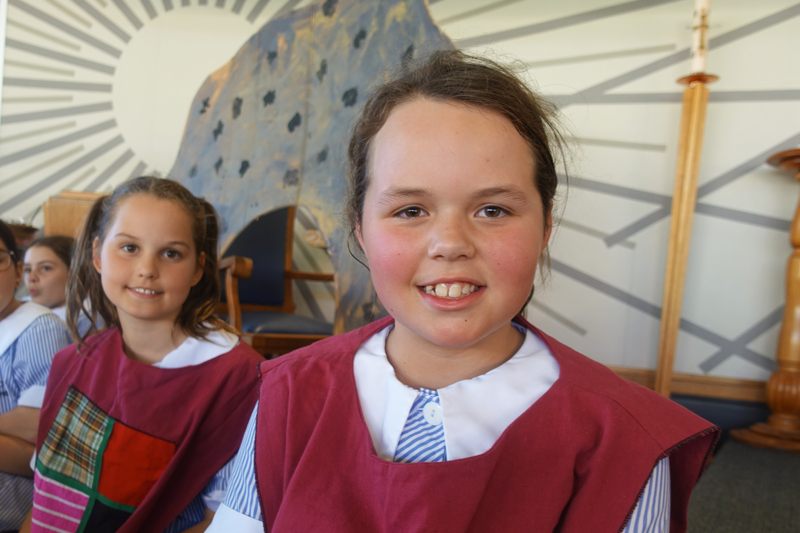 Classroom Crafts
Across the school students made an assortment of Easter themed crafts, including bunnies, baskets, cards and Easter eggs during class time. The excitement these activities built in the days leading up to the Easter break was palpable, when the final bell rang the children were well and truly ready to celebrate Easter with their family and friends.
Easter Egg Hunts
There were a few different egg hunts that happened across the school. Perhaps the most notable, was the Partridge House hunt for the ELC children who were treated to an outdoor hunt in the beautiful Partridge Street House gardens. Their delight in finding a shiny hidden Easter egg was precious to watch.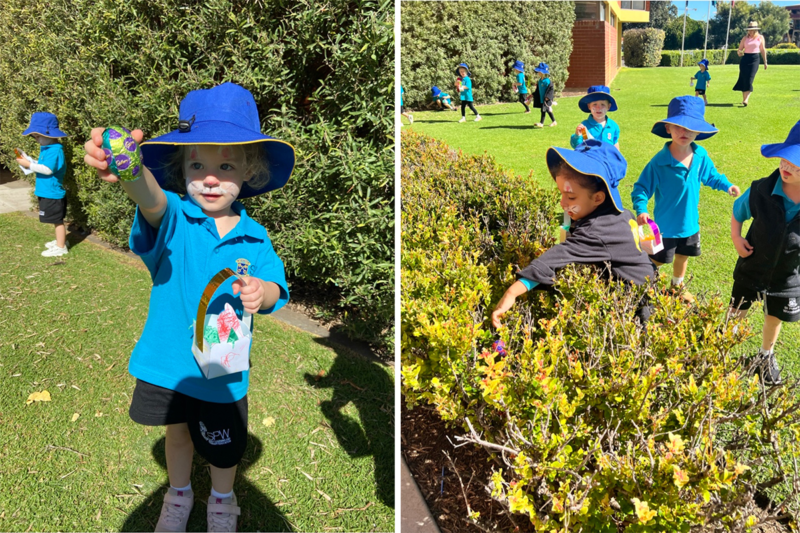 Easter with Kapara
Preschool children from the Colley Room visited their friends at Kapara Residential Home for an Easter celebration. They were well and truly spoilt with an egg hunt and a visit from the Easter Bunny. The children had prepared an Easter card and other artwork to give to the residents, bringing a smile to their faces. It was a lovely visit and a very special way to celebrate Easter.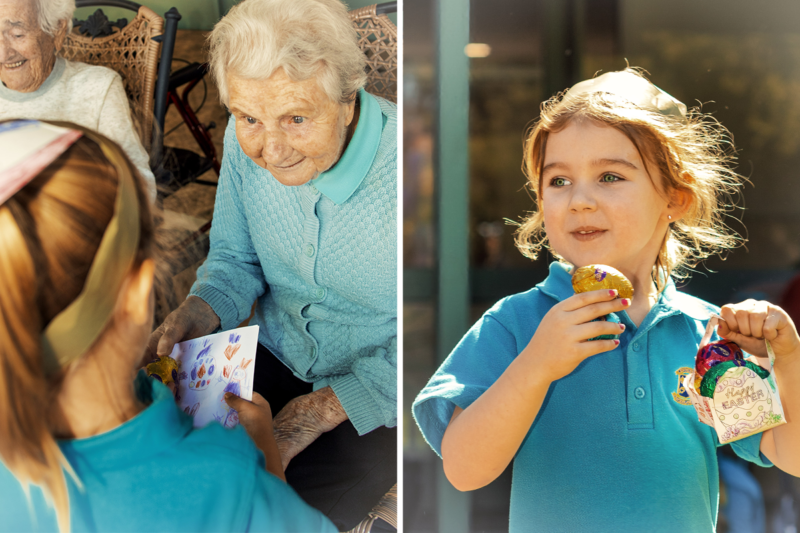 Easter Raffle and Kyton's Fundraiser
The PFA did a brilliant job delivering fresh baked goods from Kyton's Bakery to all those families who ordered, just in time for Easter celebrations. This was then followed up with the drawing of the Easter Raffle at Chapel, which was met with lots of excitement from those whose names were called out. A massive thank you to all the PFA members in coordinating such a great fundraiser for our families.